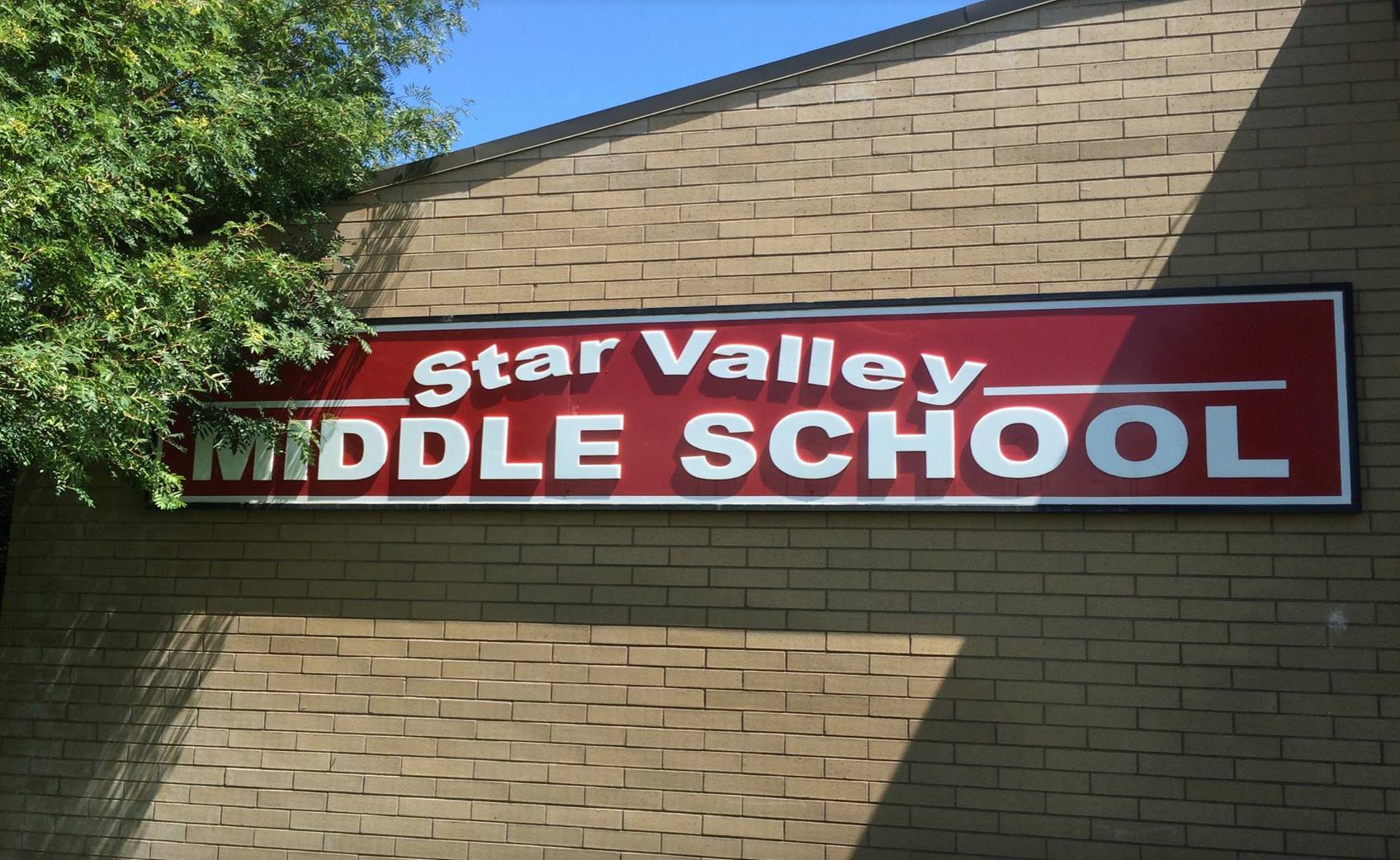 October 2023 Newsletter
Important Dates & Upcoming Events
10/3 – 7th/8th Football @ Evanston (DMS) (A only) 4pm
10/5 – Volleyball @ Evanston 4pm
10/5 – Cross Country @ Fort Bridger Historical Site 4pm
10/6 – No School
10/6 – Volleyball (A only) @ Pinedale 9am
10/9 – Tryouts Girls Basketball 
10/13 – No School Students
10/16 – No School
10/17 – 1st Wrestling Practice 
10/19 – Picture Retakes
10/20 – 8th Grade Honor Band & Choir in Mtn. View
10/20 – End of First Quarter
10/23 – 10/26 – Red Ribbon Week
10/24 – Wrestling/Girls Basketball Parent meeting 5:15pm
10/27- No School
10/28 – Wrestling @ Green River High School 9am
10/28 – Girls Basketball (A only) @ Evanston 
10/30 – 7th Grade Warrior Clan Pinedale
10/31 – Halloween Dress Up Day
10/31 – Girls Basketball @ SVMS 4pm
A fun first day project for our art students.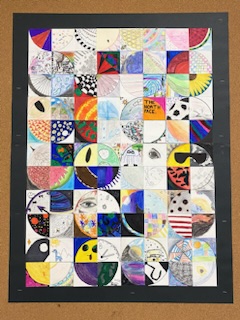 Stay Connected with SVMS
Like us on Facebook  – Star Valley Middle School @svmswarriors
Follow us on Instagram – starvalleymiddleschool
Visit our website – svms.lcsd2.org
*Changes to schedules and events at SVMS are posted on these sites regularly
Tryouts for Girls Basketball will be October 9th.
1st Day of Practice for Wrestling will be October 17th.
You cannot practice or tryout without a physical and consent form, make sure they have been turned into the office. Sport fee for wrestling and girls basketball $20.00.
Parent Meeting will be October 24th at 5:15pm – Star Valley Middle School Gym
Robotics Club
SVMS Robotics will get underway starting Wednesday, October 18th, after school. Wondering if you want to participate or what it is all about? Watch Vex Robotics Competition Over Under: 2023-2024 game reveal - Students design, construct, program and drive robots in a competition, competing against other students in grades 7-12. Space in Robotics Club is limited. If interested, there will be a sign up sheet in the front office.
GIRLS BASKETBALL SCHEDULE
We are thrilled to announce that Star Valley Middle School has achieved remarkable success on the Wyoming Test of Proficiency and Progress, meeting or exceeding all measures with flying colors! Our dedicated students, passionate educators, and supportive community have come together to create an environment that fosters academic excellence. This outstanding accomplishment not only reflects the hard work and commitment of our students but also showcases the exceptional teaching and staff at Star Valley Middle School. We couldn't be prouder of our school community and look forward to continuing this tradition of excellence in education. Congratulations to everyone involved!
Digital Citizenship and Cell Phones at SVMS
SVMS cell phone policy will include a "Digital Citizenship" course, a program designed to teach kids the skills they need to be safe and smart on digital devices. The classes began the first week of school and when complete each child will receive a sticker that verifies they have learned the skills to be a responsible digital device user. At this point, they will be "certified" to use a personal device at school during approved times and in designated areas. Digital Citizenship means being smart, alert, strong, kind, and brave. Parents who are involved with the online/phone safety conversation at home are essential to our efforts to help all students at the school learn the lessons of safety and etiquette in the digital world. Here are some areas to focus on with your child.
Protect themselves from digital threats, including bullies and scams

Get smart about sharing: what, when and with whom

Be kind and respectful toward other people especially on social media

Ask for help from a parent or other adult with tricky situations
National School Lunch Week
October 9-13, 2023
The National School Lunch Program (NSLP) serves nearly 30 million children every school day. President John F. Kennedy created National School Lunch Week (NSLW) in 1962 to promote the importance of a healthy school lunch in a child's life and the impact it has inside and outside of the classroom.
Watch for info on how to earn a chance to win a color changing tumbler (5 available) just by eating school lunch that week!
Fun Dates to Calendar
Oct 23-26 – Red Ribbon Week – SVMS student council will be organizing fun activities for this week. Stay tuned to Facebook, Instagram and the website for updates.

Oct 25 – Dance Instruction during PE and Social Study Classes.

Oct 31 – Halloween Dress-up Day – get your costumes ready. Remember, NO Masks are allowed.  Let's have fun!!!
Yearbook – Yearbook – Yearbook!!
To be guaranteed a yearbook it needs to be  purchased by December 31, 2023. If you have any questions, please call the office at 307-885-5208
Don't forget to send summer/fall activities to svmsyearbook@lcsd2.org.