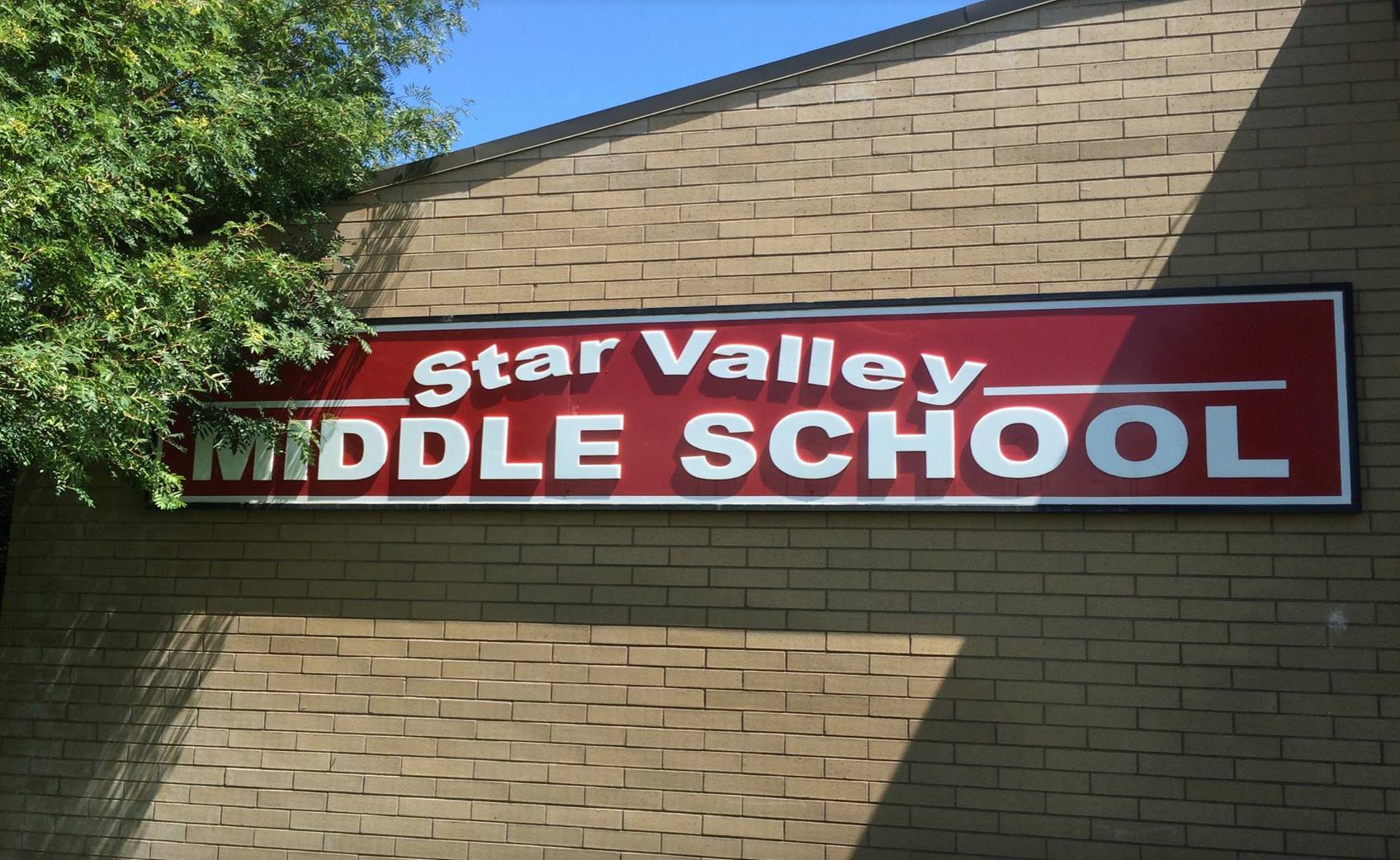 January 2023 Newsletter
Important Dates & Upcoming Events
1/3 – School Resumes
1/3 – 1st Practice Boys Basketball
1/10 – Parent Meeting Boys Basketball @ SVMS, 5pm 
1/13 – No School Students
1/18 – District Spelling Bee
1/19 – SVMS (A only) @ Teton Idaho, 4pm 
1/20 – No School
1/21 – SVMS @ Jackson, 10am
1/21 – Robotics competition @ Rexburg, Idaho.
1/25 – SVMS Orchestra Concert @ SVHS, 7pm
1/26 – SVMS @ Jackson Hole Classical, 4pm
1/27 – No School
1/28 – SVMS @ Evanston (A only), 10am
What are Donut Socials at SVMS?
A celebration of success for academics
Donut Socials are one form of celebration for academic success at Star Valley Middle School. SVMS believes in promoting student academic success on a regular basis. Forms of celebration include: donut socials, dances and warrior clan activities, just to name a few. As a school, we feel it is important to have at least one of these celebrations monthly. Students are encouraged and required to keep their grades in the C range or higher to be able to participate in these celebrations. On January 3rd, a new semester begins. This means a clean start for everyone.
.
CLASSY – a continued focus at SVMS
Count Your Blessings – Look for the Good – Acts of Kindness – Self-Motivation – Service – You are Valued
 It is our hope that students will remember the pillars of CLASSY and find use for them in their lives. We hope all students understand their value. Never forget "You Are Valued". Begin with "I am"… smart, helpful, kind, loyal, fun, honest, hard working, playful, beautiful, etc…
"When you start seeing your worth, you'll find it harder to stay around people who don't." ~ Author, Unknown
Stay Connected with SVMS
Like us on Facebook  – Star Valley Middle School @svmswarriors
Follow us on Instagram – starvalleymiddleschool
Visit our website – svms.lcsd2.org
*Changes to schedules and events at SVMS are posted on these sites regularly
Yearbook – Yearbook – Yearbook!!
To be guaranteed a yearbook it must be purchased by January 31, 2023.  If you have any questions, please call the office at 307-885-5208
Don't forget to send winter activity pictures to kalin.schwab@lcsd2.org
Robotics is underway and SVMS is excited to announce we will be hosting our own robotics competition at SVMS on Saturday, February 4th. If you would like to volunteer at this event, please reach out to Josh Winder at joshua.winder@lcsd2.org. The SVMS Robotics teams will be traveling to Rexburg, Idaho, to compete on January 21st.
Jan 3 – 1st Practice
Jan 19 – SVMS @ Teton (A only), 4pm
Jan 21 – SVMS @ Jackson, 10am
Jan 26 – SVMS 7th B @ Jackson Hole Classical, 4pm
Jan 28 –  SVMS @ Evanston (A only), 10am
Feb 2 – SVMS @ Rock Springs, 4pm
Feb 8 – SVMS 7th @ Jackson, 4:30pm
Feb 8 – Jackson 8th @ SVMS, 4pm
Feb 11 – SVMS @ Lyman, 10am
Feb 11 – SVMS @ Mt View, 1pm
Feb 14 – 7th Green River @ SVMS, 4pm
Feb 14 – 8th SVMS @ Green River, 4pm
Feb 15 – Jackson Hole Classical (7th B) @ SVMS, 4pm
Feb 21 – Teton @ SVMS (A only), 4pm
Feb 22 – Soda Springs @ SVMS (A only), 4pm
Feb 25 – North Conference (A only) @ SVMS, 9am
Coaches: Garret Lym, Kohl Battleson, Casey Erickson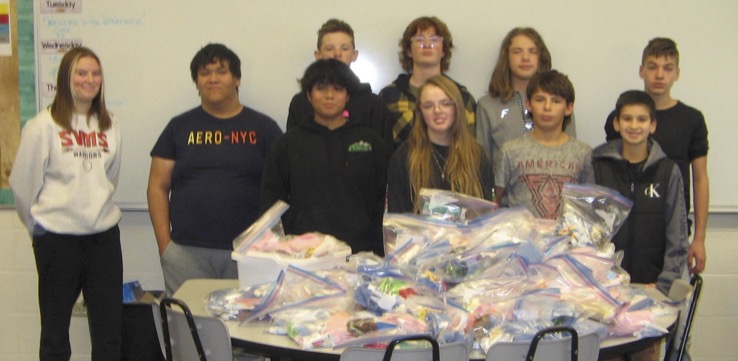 Mrs. Merritt's stars class was able to assemble 100 hygiene kits to be handed out in Guatemala.
Athletics:
Boys Basketball Parent meeting January 10th at 5:00pm
8th Grade Volleyball took 2nd at the year end tournament.
7th Grade Volleyball had a great year. 
Cross Country – Many places at meets
7th and 8th Grade Football had winning records. 
Girls Basketball 7th and 8th Grade Year End Champions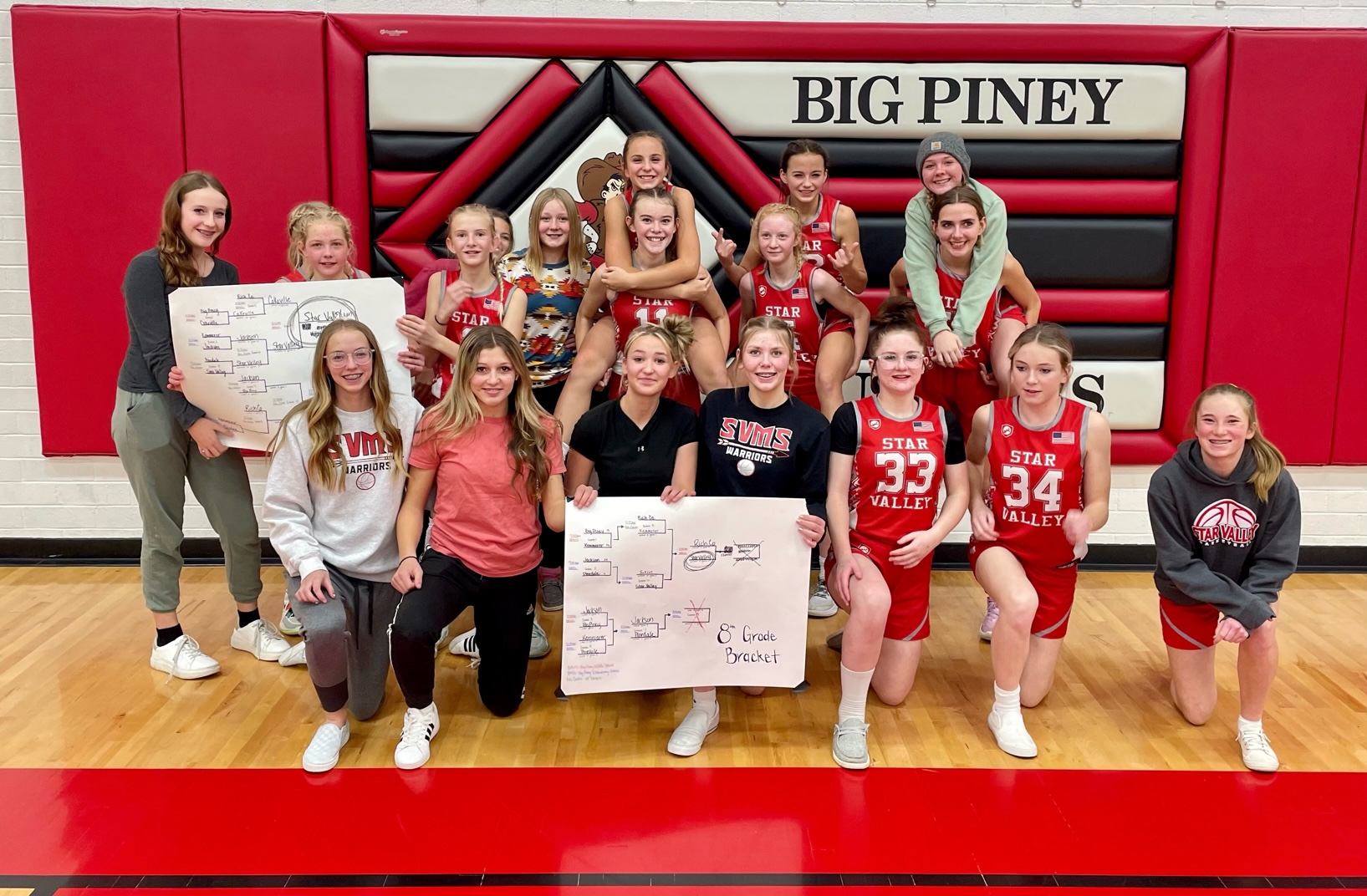 Wrestlers took 2nd at their year end tournament.
Staff Training:
Our staff attended a 4 hour virtual training and then a 7 hour hands on training with two trainers on 12/9. 
We have also conducted 2 Lockdown drills. For more information, please read the Standard Reunification Method below.