September 2019 Newsletter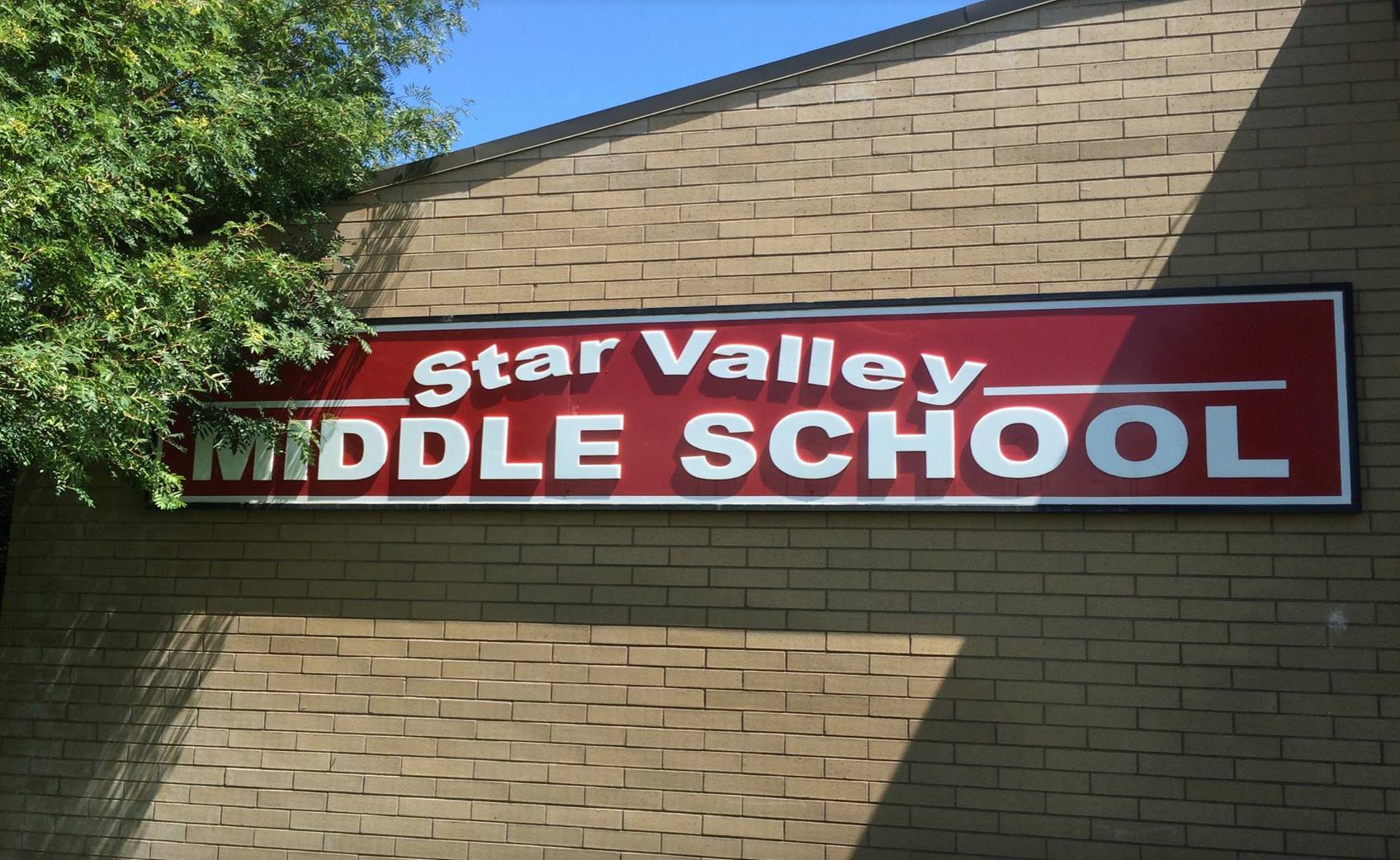 September 2019 Newsletter
Important Dates & Upcoming Events
2nd - No School/Labor Day
4th - Brooks Gibbs Assembly @ 9:45am
         Picture Day
         Fall Sports Parent Meeting @ 5:30pm
5th - Football @ Westside
7th - Cross Country @ Soda Springs
10th - Faculty Meeting
           Football Home vs. Evanston
12th - Cross Country @ Rexburg
          Volleyball Home vs. Rich
14th - Volleyball @ Evanston
17th - Team Leader Meeting
           7th Football Home vs. Jackson
           8th Football @ Jackson
18th - Volleyball @ Cokeville
19th - 7th Football Home vs. Green River
           8th Football @ Green River
           Cross Country @ SV
21st - Volleyball @ SV (multiple teams)
25th - 7th Football @ Cokeville
           Cross Country @ Lyman
26th - Volleyball Home vs. Jackson
27th - No school
28th - 7th Football @ Rock Springs
           8th Football Home vs. Rock Springs
           Volleyball @ Jackson (multiple teams)
Did you know?
You can follow us on Facebook and Instagram.
Look for Star Valley Middle School
to get the latest updates of what is happening at the Middle School.



Lincoln County School District #2 invites all parents to an evening with Brooks Gibbs to learn effective strategies that will help their children improve:
Emotional Strength

Resilience in Social Settings

Anger Management
Who: All parents of LCSD2 Students
Date: Tuesday, September 3rd
Time: 6:30pm - 7:30pm
Where:District Office Board Room
School Pictures
Wednesday, September 4th
If purchasing pictures, return the Bell Photographers envelope with payment or order online. Information for packages and prices included on payment envelope and flyer.
Fall Sports Parent Meeting
Wednesday, September 4th @ 5:30pm
Volleyball Schedule
Sept 12 - 6:00pm - Rich @ SVMS
Sept 14 - 9:00am - Multiple Schools @ Evanston (A only)
Sept 18 - 4:00pm - Cokeville @ Cokeville
Sept 21 - 9:00am - Multiple Schools @ SV
Sept 26 - 4:00pm - Jackson @ SVMS
Sept 28 - 10:00am - Multiple Schools @ Jackson
Oct 2 - 2:30pm - Montpelier @ Montpelier
Oct 5 - 10:00am & 1:00pm - Lyman & Mt View @ Lyman & Mt View
Oct 8 - 4:00pm - Kemmerer @ SVMS
Oct 10 - 4:00pm - Rich @ Rich
Coaches: Brandy Taylor, Kalin Schwab, Isaac Mayes
Football Schedule
Sept 5 - 1:00pm - Westside @ Westside
Sept 10 - 4:00pm - Evanston Middle School @ SVMS
Sept 17 - 4:00pm - Jackson @ SVMS (7th Grade)
Sept 17 - 4:00pm - Jackson @ Jackson (8th Grade)
Sept 19 - 4:00pm - Green River @ SVMS (7th Grade A&B)
Sept 19 - 4:00pm - Green River @ Green River (8th Grade A&B)
*Sept 25 - 4:00pm - Cokeville @ SVMS (7th Grade)
Sept 28 - 10:00am - Rock Springs @ Rock Springs (7th Grade A&B)
Sept 28 - 10:00am - Rock Springs @ SVMS (8th Grade A&B)
Oct 1 - 4:00pm - Montpelier @ SVMS
*Oct 3 - 4:00pm - Rich County @ Rich County HS/Randolph(B Teams only)
8th grade at 4:00pm, 7th grade to follow
*Oct 8 - 3:00pm - Davis Middle School @ Davis Middle School
*Change in schedule since original publication
Coaches:
7th - Reed Pebbles, Kade Wilkes, Jeff Anderson, Bryan Nichols
8th - Joe Hale, Kevin Waldron, Jason Morris, Jeff Greenwood
Cross Country Schedule
Sept 7 - 9:00am - Soda Springs @ Soda Springs
Sept 12 - TBD - Idaho Schools @ Rexburg
Sept 19 - 4:00pm - Multiple Schools @ SV
Sept 25 - 4:00pm - Lyman @ Lyman
Oct 4 - 4:00pm - Evanston @ Evanston
Oct 10 - 4:00pm - Fort Bridger @ Fort Bridger
Oct 12 - Jackson @ Jackson
Coaches: Tami Perry, Joe Wetzel