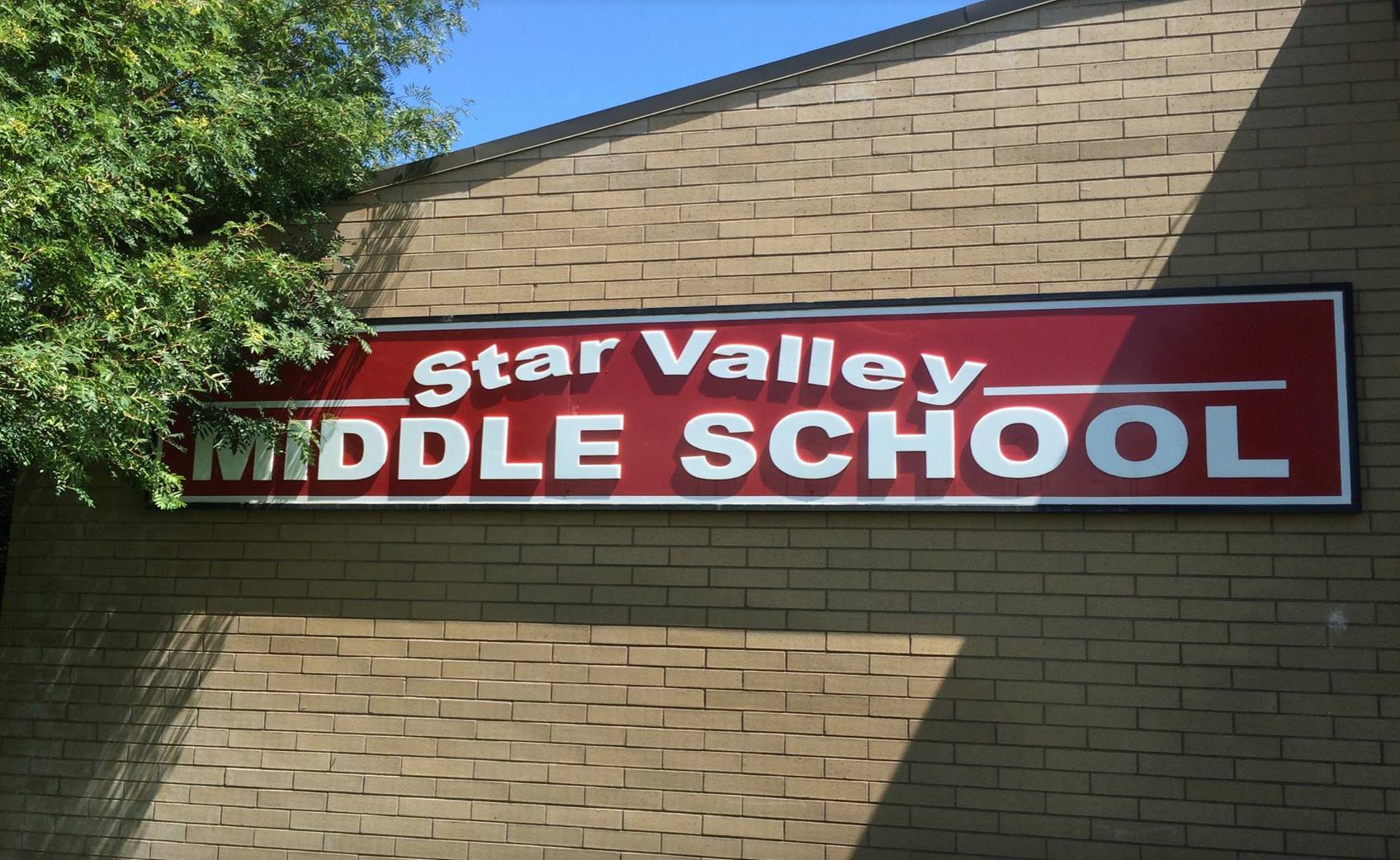 October 2021 Newsletter
Important Dates & Upcoming Events
10/1 – No school
10/2 – Football @ Westside 12:00pm
10/2 – Volleyball @ Kemmerer 10:00am
10/5 – Football @ DMS 3:30pm
10/7 – Cross Country @ Fort Bridger 4:00pm
10/7 – Volleyball @ Rich 4:00pm
10/8 – No school
10/9 – Volleyball @ Rock Springs 10:00am
10/15 – No school
10/18 – 1st Practice Girls Basketball & Wrestling
10/18 – 10/22 – Red Ribbon Week
10/22 – Fall Dance
10/23 – Middle School Band and Choir Honor Clinic @ Evanston
10/27 – Choir Concert @ SVHS 7:00pm
10/28 – Halloween Dress Up
10/29 – No school
10/30 – Girls Basketball @ Rock Springs 10:00am
10/30 – Wrestling @ Green River 12:00pm
Stay Connected with SVMS
Like us on Facebook  – Star Valley Middle School @svmswarriors
Follow us on Instagram – starvalleymiddleschool
Visit our website – svms.lcsd2.org
*Changes to schedules and events at SVMS are posted on these sites regularly
SVMS Robotics Club
SVMS Robotics will get underway starting Wednesday, October 13th, after school. Wondering if you want to participate or what it is all about? Watch Vex Robotics Competition Tipping Point: 2021-2022 game reveal - Students design, construct, program and drive robots in a competition, competing against other students in grades 7-12. Practices will be on Wednesdays for two hours after school. Competitions are on Saturday (Dec-Feb), usually three of them, dates to be determined. Space in Robotics Club is limited. If interested, see Mrs. Johns in the Computer Lab to get sign-up information.

Oct 5 – SVMS @ DMS, 3:30pm
7th Coaches: Brian Nichols – Reed Pebbles – Kade Wilkes – Jeff Anderson
8th Coaches: Joe Hale – Kevin Waldron – Jeff Greenwood
Oct 2 – Volleyball @ Kemmerer, 10am
Oct 7 – SVMS @ Rich, 4pm
Oct 9 – Volleyball @ Rock Springs, 10am
Coaches: Kalin Schwab – Isaac Mayes – Cori Engelhardt
10/7 – Cross Country @ Fort Bridger 4pm
Coaches: Tami Parry – Joe Wetzel
Yearbook – Yearbook – Yearbook!!
If you would like to purchase a yearbook for the 2021-2022 school year, please go to the parent portal on Infinite Campus and select SCHOOL STORE.  Click on SVMS Yearbook and put it in the cart.  You can purchase a yearbook from August 23rd through the end of April 2022.  If you have any questions, please call the office at 307-885-5208
Don't forget to send summer activity pictures to kalin.schwab@lcsd2.org