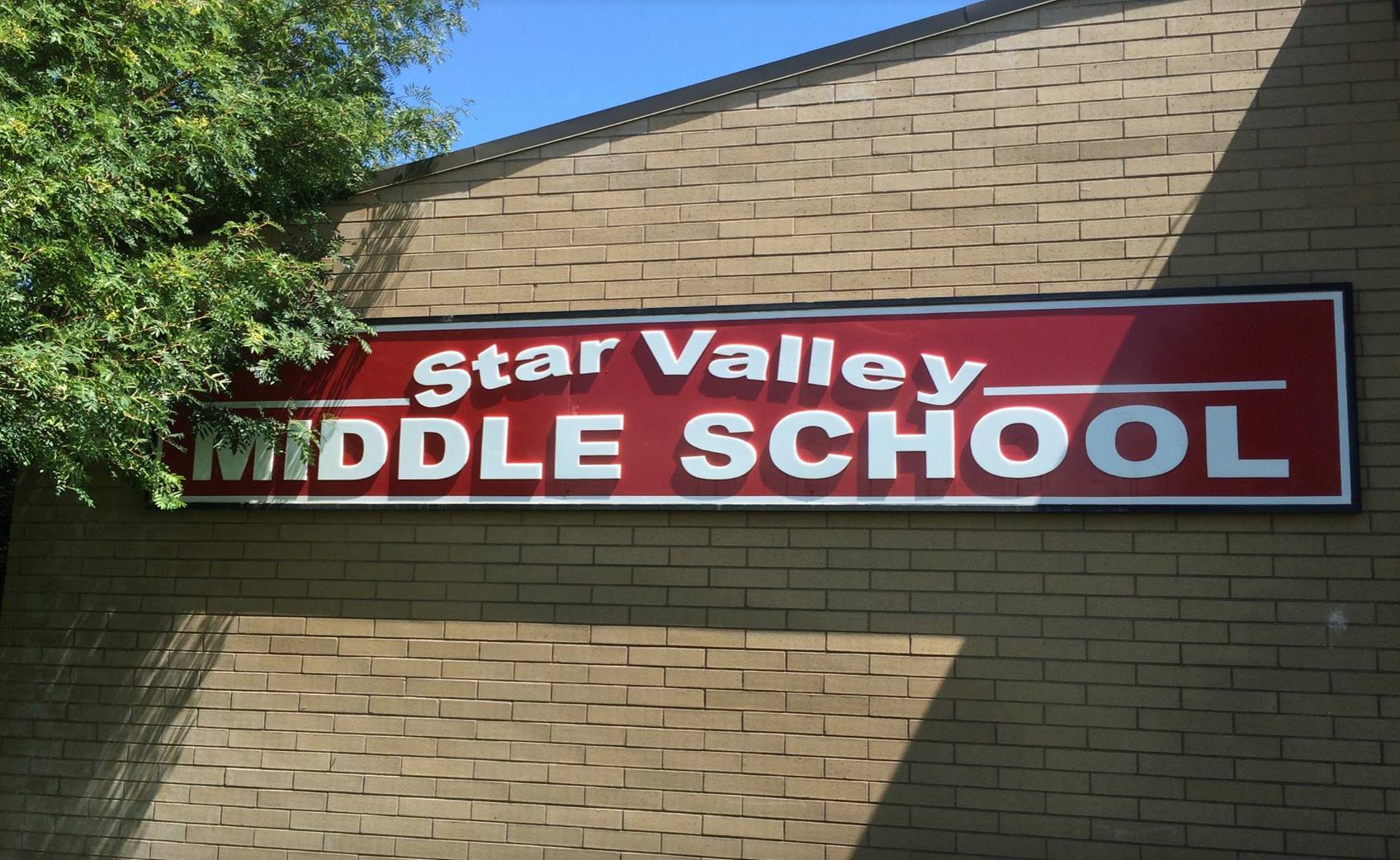 November 2021 Newsletter
Important Dates & Upcoming Events
11/2 – 7th Grade Warrior Clan
11/2 – Girls Basketball  – Pinedale @ SVMS 4pm
11/3 – 8th Grade Warrior Clan
11/4 – Girls Basketball – Montpelier @ SVMS 4pm – A only
11/5 – No School
11/6 – Girls Basketball @ Rich 10am
11/6 – Wrestling @ Evanston 10am
11/9 – Wrestling @ Pinedale 3:30pm
11/10 – Orchestra Concert @ SVHS 6:30pm
11/11 – Girls Basketball @ Cokeville 4pm – A only
11/12 – No School
11/12 – Girls Basketball – Rock Springs @ SVMS 10am
11/13 – Wrestling @ Kemmerer 9am
11/16 – Zoom Parent Teacher Conference 4-6pm
11/17 – Appointment Only Parent Teacher Conference @ SVMS 4-6pm 
11/17 – Wrestling @ Cokeville 4pm
11/18 – Picture Retakes
11/18 – Girls Basketball – Rich at SVMS 6pm
11/19 – 7th Girls Basketball – Green River @ SVMS 3:30pm
11/19 – 8th Girls Basketball – SVMS @ Green River 3:30pm
11/20 – Wrestling @ Lyman 10am
11/24 – Early Release
11/25 – No School
11/26 – No School
Stay Connected with SVMS
Like us on Facebook  – Star Valley Middle School @svmswarriors
Follow us on Instagram – starvalleymiddleschool
Visit our website – svms.lcsd2.org
*Changes to schedules and events at SVMS are posted on these sites regularly
What is Stars at SVMS?
Students and Teachers Accepting Responsibility to Succeed
Stars is a class that all students at SVMS are assigned. Stars teachers serve as mentors — getting to know students on a personal level, monitoring grades, providing service opportunities, learning social skills and teaching students about CLASSY.
Parent Teacher Conference will be held November 16th & 17th.
November SV Middle School Parent Teacher Conferences
 Your child's STARS teacher will reach out to you the week of November 8th via email or phone to do a preliminary check in. If you need to speak to any of your child's teachers individually, please let your STARS teacher know at that time.
If an individual conference with the teacher is necessary, you have two options to choose from:
Option 1
You can meet with them via Zoom on November 16th from 4:00 pm – 6:00 pm utilizing their individual zoom link. No appointment is necessary for the Zoom meetings.
Links will be provided on the SVMS home page prior to Parent Teacher Conferences.
Option 2
If you would like to meet in person with your child's teacher, you can do that by scheduling an appointment with them for the date of November 17th between the hours of 4:00 pm and 6:00 pm.
To schedule a live meeting please email the individual teacher with whom you would like to meet. You can access their emails by clicking on the following blue link. Email Link
If you have any questions about this process, you can reach the middle school at 307-885-5208.
Wanted pictures of your student's hobbies or activities outside of school for the 2021-22 yearbook. We would encourage you to go through your camera roll and send them to:
Girls Basketball Schedule
Nov 2 – Pinedale @ SVMS, 4:00pm
Nov 4 – Montpelier @ SVMS, 4:00pm – A only
Nov 6 – SVMS @ Rich, 10:00am
Nov 11 – SVMS @ Cokeville, 4:00pm – A only
Nov 12 – Rock Springs @ SVMS, 10:00am
Nov 18 – Rich @ SVMS, 6:00pm
Nov 19 – 7th Green River @ SVMS, 3:30pm
Nov 19 – 8th SVMS @ Green River 3:30pm
Dec 1 – Soda Springs @ SVMS, 4:00pm
Dec 2 – 7th SVMS @ Jackson, 4:00pm
Dec 2 – 8th Jackson @ SVMS, 4:00pm
Dec 4 – SVMS @ Lyman, 10:00am
Dec 4 – SVMS @ Mt View, 1:00pm
Dec 11 – North West Tournament @ Pinedale, 10:00am – A only
Coaches: Joe Wetzel – Kalin Schwab – Allen Simpson
Nov 6 – Wrestling @ Evanston, 10am
Nov 9 – Wrestling @ Pinedale, 3:30pm
Nov 13 – Wrestling @ Kemmerer, 9am
Nov 17 – Wrestling @ Cokeville, 4pm
Nov 20 – Wrestling @ Lyman, 10am
Dec 4 – Wrestling @ Jackson, 9am
Dec 7 – Wrestling @ Star Valley, 3pm
Dec 11 – Wrestling @ Rock Springs 10am (top 3 per weight)
Coaches: Joe Hale – Kevin Waldron – Hayden Heap
Yearbook – Yearbook – Yearbook!!
To be guaranteed a yearbook, it needs to be purchased by January 1, 2022.
If you would like to purchase a yearbook for the 2021-2022 school year, please go to the parent portal on Infinite Campus and select SCHOOL STORE.  Click on SVMS Yearbook and put in the cart.  If you have any questions, please call the office at 307-885-5208