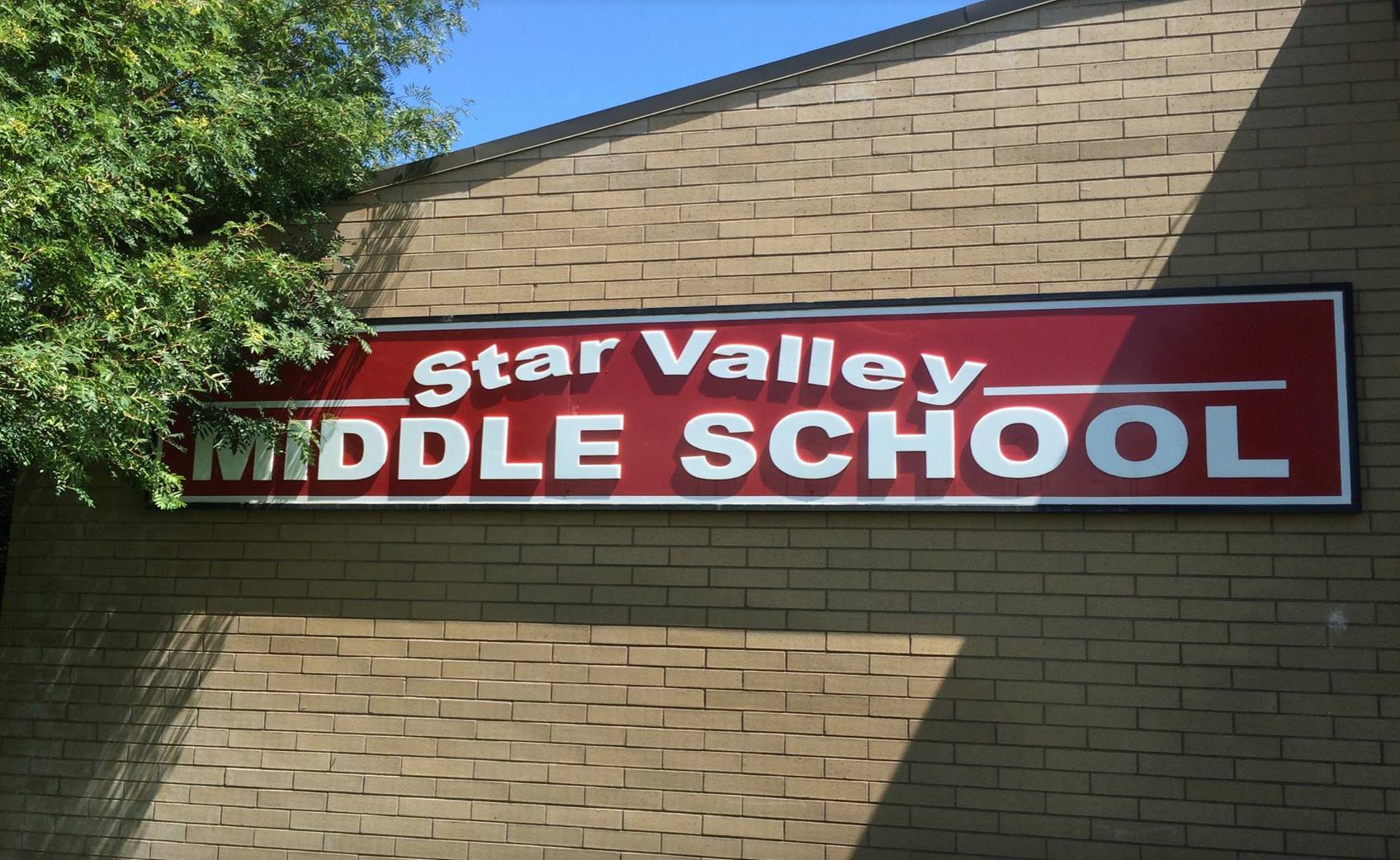 May 2023 Newsletter
Important Dates & Upcoming Events
5/3-  Track @ SVMS 12pm 
5/4 – Art Classes going to H.S.
5/5 – Art Classes going to H.S.
5/5 –  Top Readers Trip, Barnes & Noble
5/6 – Track @ Jackson 12pm
5/9 – Panoramic Picture
5/10 – SVMS Orchestra Concert @ SVHS 6:30pm
5/10 – EES 6th grades visit SVMS
5/11 – OES 6th grades visit SVMS
5/12 – No School
5/15 – 8th Grade visits SVHS
5/17 – 8th Grade String Fest @ Jackson
5/17 – SVMS Band Concert @ SVHS 7pm
5/19 – No School
5/23 – SVMS BBQ/Locker Cleanout
5/24 – 8th Grade Warrior Clan – Lagoon
5/25 – Talent Show
5/26 – Last Day/Early Release
Stay Connected with SVMS
Like us on Facebook  – Star Valley Middle School @svmswarriors
Follow us on Instagram – starvalleymiddleschool
Visit our website – svms.lcsd2.org
*Changes to schedules and events at SVMS are posted on these sites regularly
SVMS Panoramic Picture
SVMS Will be taking a panoramic picture of all students on Tuesday, May 9th. If you would like a copy of this photo, it can be purchased through Bell Photographers. Laminated Panoramic: $16.00 Non Laminated Panoramic: $12.00 Purchasing is not required.
May 3 – Track @ SVMS, 12pm
May 6 – Track @ Jackson, 12pm
Coaches: Joe Hale, Casey Parry, Tyson Balls, Garret Lym, Jeff Anderson
Yearbook – Yearbook – Yearbook!!
Students who have prepaid for the 22-23 yearbook will be able to pick them up on the last day of school, upon check-out and after all fees are paid and library books turned in.  Thank you for your submissions this school year.  The staff did their best to include as many as possible.