January 2020 Newsletter
January 2nd School Resumes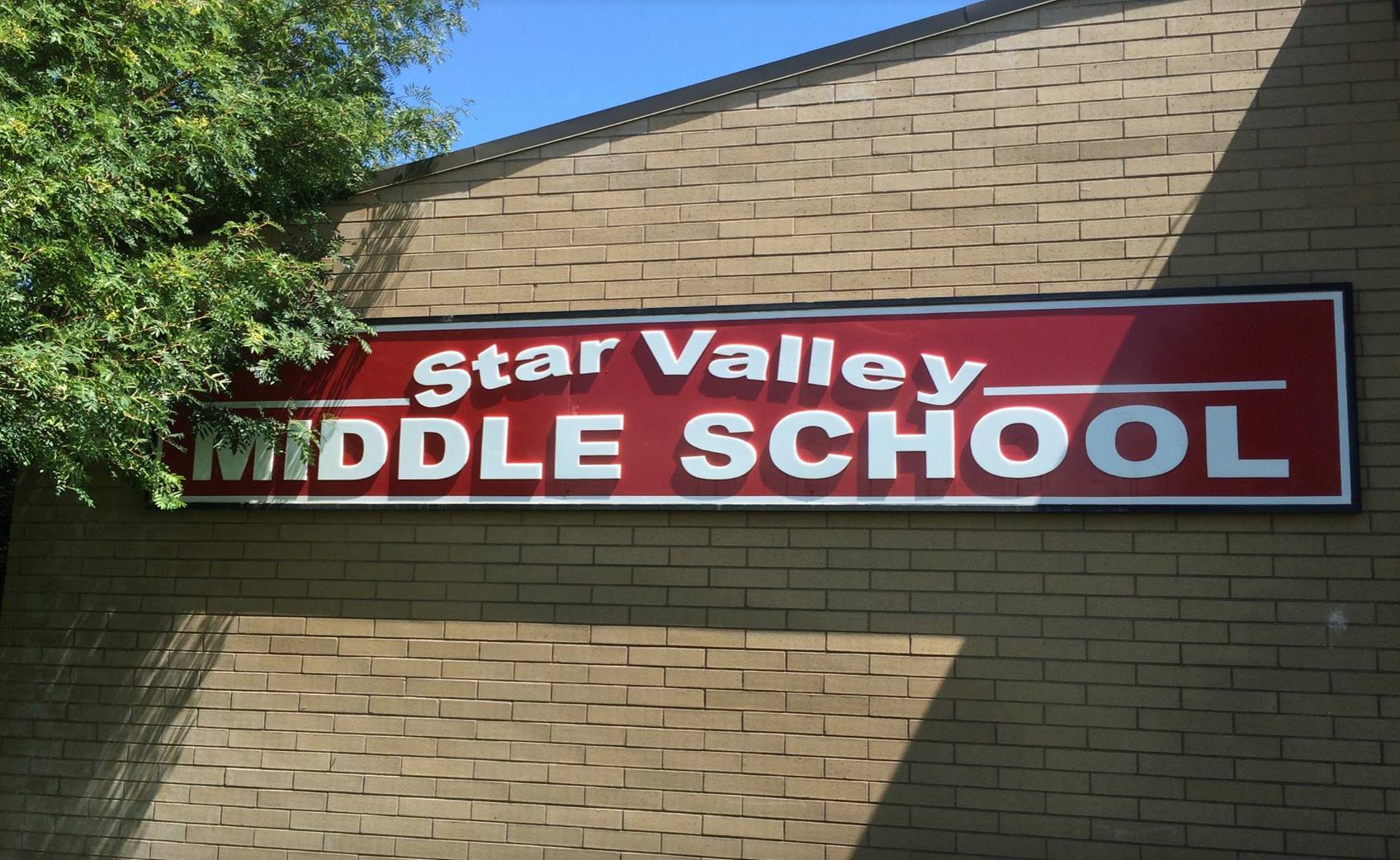 Important Dates & Upcoming Events
Jan 2 - School resumes from Holiday Break
Jan 10 - No School for Students/Teacher PD
Jan 14 - Faculty Meeting
Jan 17 - No School
Jan 18 - Boys Bball @ Evanston (A only)
Jan 25 - Boys BBall @ Jackson
Jan 29 - Orchestra Concert, 7pm @ SVHS
Jan 30 - Donut Social during RIF
Jan 31 - No School
Feb 1 - Boys Bball @ SVMS (multiple teams)
What are Donut Socials at SVMS?
A celebration of success for academics
Donut Socials are one form of celebration for academic success at Star Valley Middle School. SVMS believes in promoting student academic success on a regular basis. Forms of celebration include: donut socials, dances and warrior clan activities, just to name a few. As a school, we feel it is important to have at least one of these celebrations monthly. Students are encouraged and required to keep their grades in the C range or higher to be able to participate in these celebrations. On January 2nd, a new semester begins. This means a clean start for everyone. The first celebration for 2020 will take place on January 30 with donuts during RIF. You "donut" want to miss it!!


Semester 2 starts on January 2, 2020
Although grades are calculated on a semester basis at SVMS, warrior clan eligibility is completed on a quarterly calendar.  Here are some important dates for the 2nd semester: Quarter 3 ends on March 12, 2020; and Parent/Teacher conferences will be held on March 17 and 18.
Warrior Clan Ski Trips for 2nd Quarter Qualifiers will be in February
SVMS will be rewarding the 2nd Quarter Warrior Clan qualifiers with ski trips in February. Eligibility for the ski trips concluded with the first semester on December 20th. 7th grade qualifiers will go to Pine Creek Ski Area on February 13th, and 8th grade qualifiers will go to Beaver on February 19th.
A Night of Music
There will be an Orchestra Concert on Wednesday, January 29, at Star Valley High School. This event will include all students in grades 7 though 12 who are in orchestra. Come and enjoy a night of music and performance.
Stay Connected with SVMS
Follow us on Facebook  - Star Valley Middle School @svmswarriors
Follow us on Instagram - starvalleymiddleschool
Visit our website - svms.lcsd2.org
*Changes to schedules and events at SVMS are posted on these sites regularly
Boys Basketball Schedule
Jan 2 - First practice
Jan 18 - Multiple Schools @ Evanston, 9am (A only)
Jan 25 - Jackson & Rock Springs @ Jackson, 10am
Feb 1 - Home games w/Jackson, EMS & DMS, 10am
Feb 6 - Rich @ SVMS, 6pm
Feb 12 - 7th @ Jackson, 4pm
                8th @ SVMS w/Jackson, 4pm
Feb 15 - SVMS @ Lyman, 10am
               SVMS @ Mt View, 1pm
*Feb 26 - 7th @ SVMS w/Green River, 3:30pm (date and time change to the 26th)
               8th @ Green River, 3:3pm (date and time change to the 26th)
Feb 29 - North Conference Tournament @ Jackson, 9am
Coaches: Garret Lym, Ballard Johnson and Aaron Lancaster
*Schedule subject to change - please follow us on Facebook, Instagram or visit our website for the latest updates