February 2020 Newsletter
SVMS does not accept flowers, candy or gifts of any kind on Valentines Day for students.
Please save your celebrations for after school or have them delivered at home. Thank you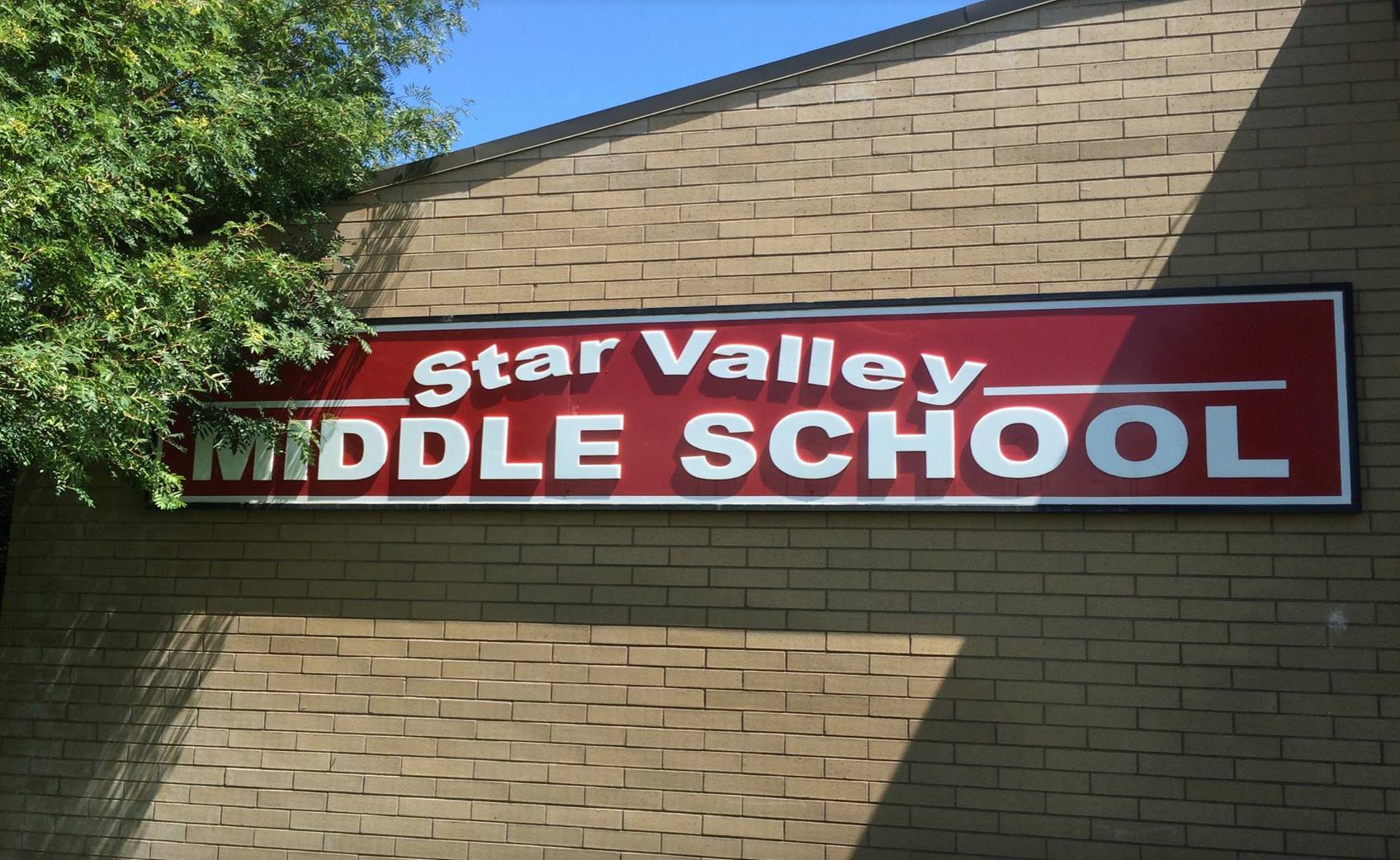 Important Dates & Upcoming Events
Feb 1 - Boys Bball @ SVMS (multiple teams)
Feb 6 - Boys Bball @ SVMS w/Rich, 6pm
Feb 7 - No School
Feb 8 - Robotics @ Rigby, Idaho
Feb 11 - PNA Survey (8th graders)
              Dance Instruction during Social Studies
Feb 12 - 7th Boys Bball @ Jackson, 4pm
               8th Boys Bball @ SVMS w/Jackson, 4pm
Feb 13 - 7th Grade Warrior Clan Ski Trip to Cokeville
Feb 14 - Valentines Dance (dress up dance)
Feb 15 - Boys Bball @ Lyman, 10am
               Boys Bball @ Mt View, 1pm
Feb 19 - 8th Grade Warrior Clan Trip to Beaver
Feb 21 - No School
Feb 24-26 - Student Government trip to Legislature
Feb  26 - 7th Boys Bball @ SVMS w/Green River, 3:30pm
               8th Boys Bball @ Green River, 3:30pm
Feb 26 - Choir Concert, 7pm @ SVHS
Feb 28 - No School
Feb 29 - Boys Bball North Conference Tournament @ Jackson
Did You Know?
SVMS NEWS (a new publication)
A small group of ambitious students have decided to create a school newspaper for their peers. The project is just getting underway but will feature games, activities, talents, news and events at SVMS. Primary distribution will be digital, with paper for those who prefer the traditional method of reading the news. They have received coaching from SVI News staff and have a meeting with the staff of Mountain Star at SVHS. Stay tuned for future publications!!!


Klindt and Daniel - Top qualifiers in the Geography Bee
The Geography Bee was held on January 21, 2020. Connor Klindt took 1st place and Maggie Daniel placed 2nd. Both students are 8th graders at SVMS.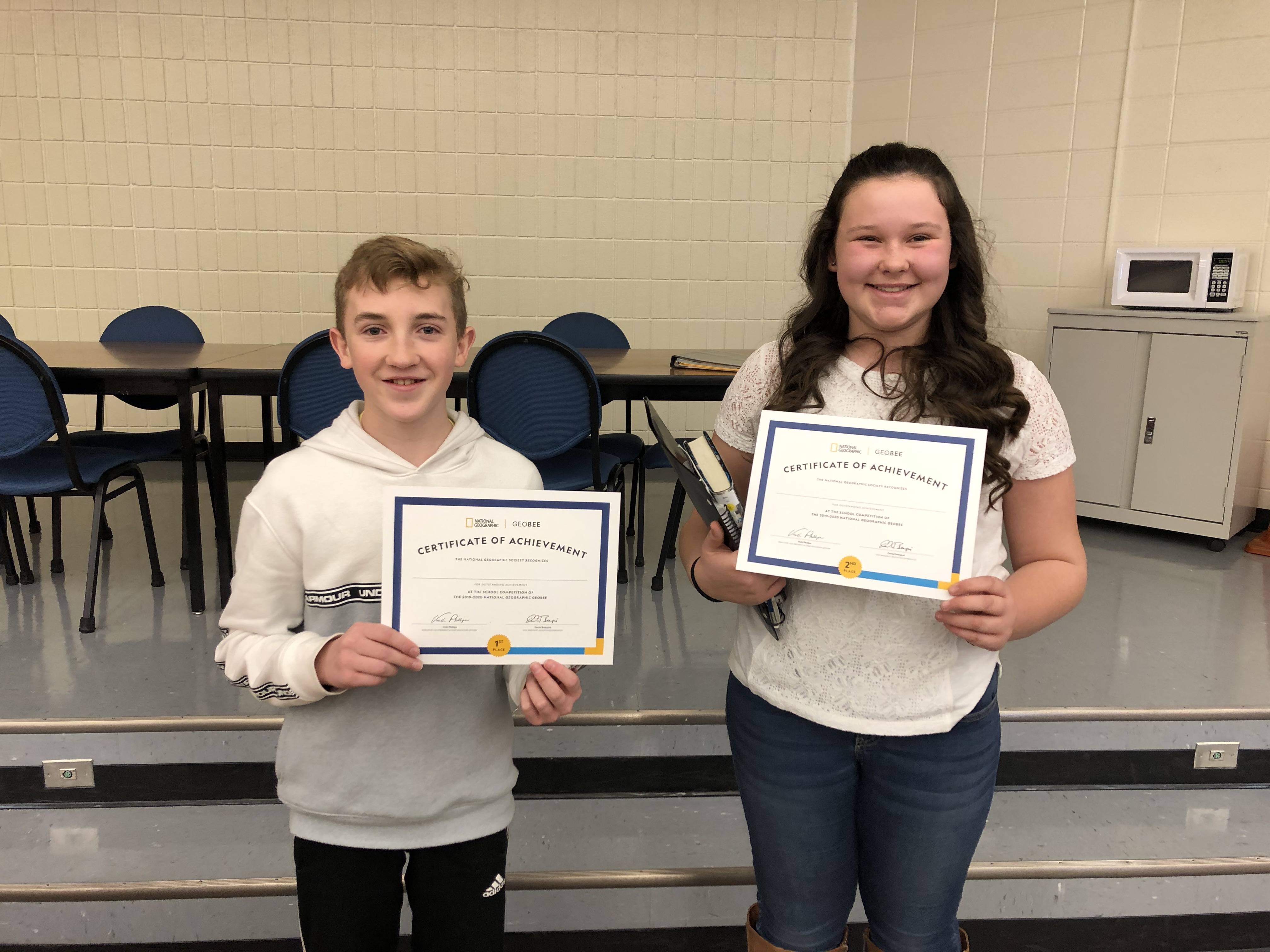 District Spelling Bee - Grades 6-8
The District Spelling Bee for grades 6-8 will be held on February 5th, 9am, at the District Office Building on Jefferson Street in Afton.
Warrior Clan Ski Trips
Students who qualified for warrior clan during the 2nd Quarter will get to go skiing this month.  7th grade qualifiers will go to Pine Creek Ski Area on February 13th, and 8th grade qualifiers will go to Beaver on February 19th. Students who qualified but don't want to go skiing have a school excused absence that day. (Ah a day of rest!)
Prevention Needs Assessment (PNA) Survey
The PNA Survey will be given to 8th graders on February 11.  This is a youth substance use survey.  It measures many different attitudes, beliefs, and perceptions that have been shown to influence substance use and problem behavior.  This survey is voluntary and anonymous.  A 'Parent Consent' form will be given to 8th graders in STARS classes.  If parent/guardian DOES NOT want you to participate, you need to bring the completed and signed form back to school by the morning of Feb 11.  The survey can be viewed at http://www.pnasurvey.org or a hard copy will be available in the SVMS office.
Yearbook Pictures
Parents if you have pictures of your children hunting or fishing, doing extra activities, dancing at dance recitals, or anything extra they do, please send them to

gro.2dscl@bawhcs.nilak
Stay Connected with SVMS
Follow us on Facebook  - Star Valley Middle School @svmswarriors
Follow us on Instagram - starvalleymiddleschool
Visit our website - svms.lcsd2.org
*Changes to schedules and events at SVMS are posted on these sites regularly