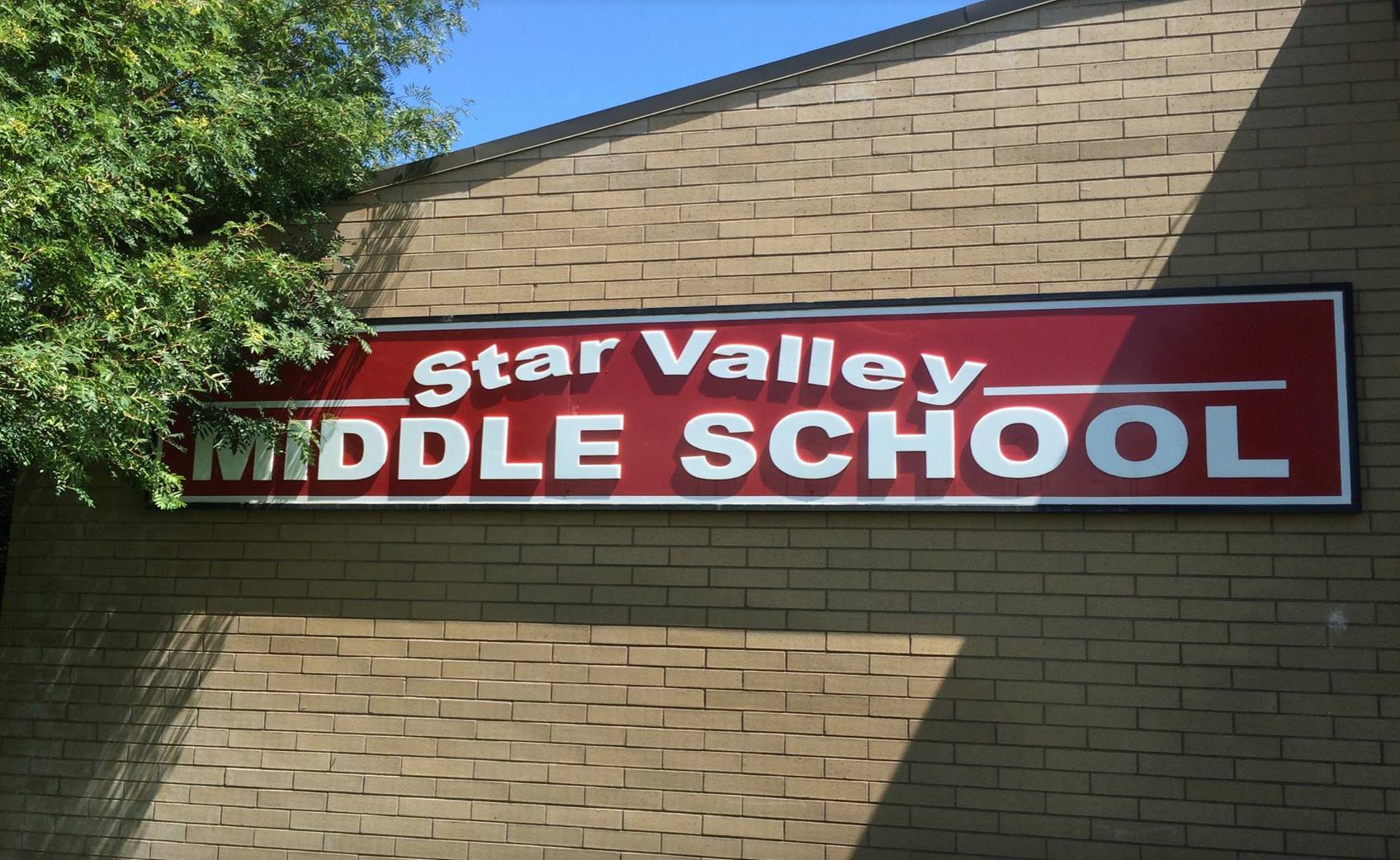 December 2022 Newsletter
Important Dates & Upcoming Events
12/1 – 7th Girls Basketball @ Jackson 4:30 pm
12/1 – 8th Girls Basketball @ SVMS 4 pm
12/3 – Wrestling @ Jackson 10 am 
12/3  – Girls Basketball @ SVMS 9 am
12/8 – Wrestling @ Evanston 12 pm 
12/9 – No School
12/10 – Girls Basketball (A Only) @ Big Piney 10 am
12/16 – No School
12/19 – 12/21 Boys Basketball Tryouts
12/23 – 1/2  No School Holiday Break
Stay Connected with SVMS
Like us on Facebook  – Star Valley Middle School @svmswarriors
Follow us on Instagram – starvalleymiddleschool
Visit our website – svms.lcsd2.org
*Changes to schedules and events at SVMS are posted on these sites regularly
Boys Basketball Tryouts
Tryouts will begin December 19th - 21st. You must have a physical turned into the office before you may tryout.
Dec 3 – SVMS @ Jackson, 10am
Dec 8 – SVMS @ Evanston, 12pm
8th Coaches:   Kevin Waldron – Joe Hale – Hayden Heap
Girls Basketball Schedule
Dec 1 – 7th (A & B) @ Jackson, 4:30 pm
Dec 1 – 8th (A & B) @ SVMS, 4pm
Dec 3 – 7th & 8th (A & B) @ SVMS, 9am
Dec 10 – 7th & 8th (A Only) @ Big Piney, 10 am
Coaches: Allen Simpson – Joe Wetzel – Susan Darlington
Semester one ends on December 22, 2022
Ski Trip Warrior Clan eligibility ends December 22nd. If your child needs to make up points, have them work with their Stars teachers now, before time runs out.
Holiday Dress Up Days:
Monday, 12/19 – Ugly Sweater Day
Tuesday, 12/20 – Holiday Spirit
Wednesday, 12/21 – Pajama Day
Thursday, 12/22 – School Dance
Yearbook – Yearbook – Yearbook!!
If you would like to purchase a yearbook for the 2022-2023 school year, please go to the parent portal on Infinite Campus and select SCHOOL STORE.  Click on SVMS Yearbook and put it in the cart.  If you have any questions, please call the office at 307-885-5208
Looking for hunting, fishing, and summer/fall activities.  Email pictures to:
SVMS held a Veteran's day assembly, where students were able to thank our Veteran's.