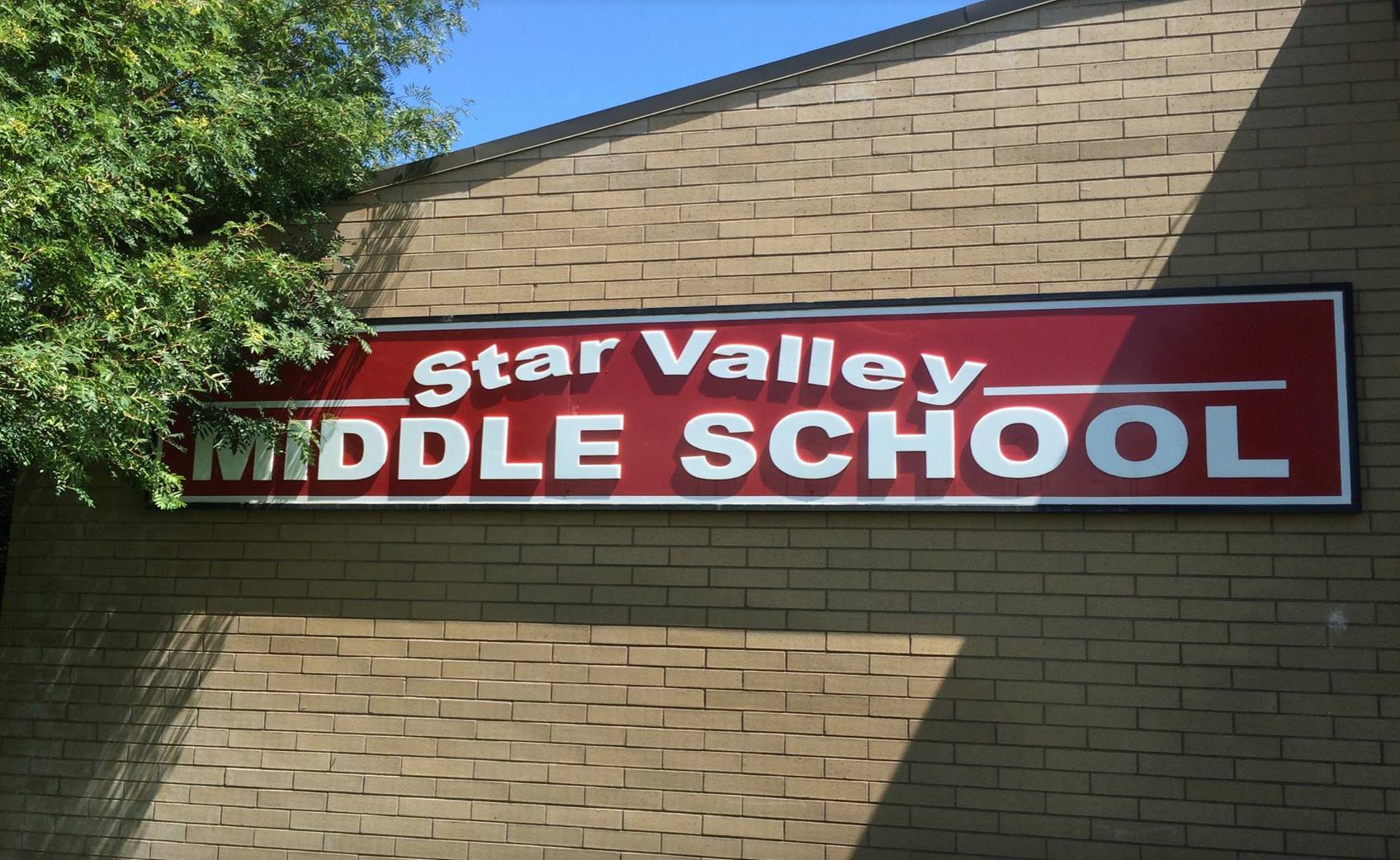 December 2021 Newsletter
Important Dates & Upcoming Events
12/1 – Girls Basketball @ SVMS 4pm
12/2 – 7th Girls Basketball @ Jackson 4pm 
12/2 – 8th Girls Basketball @ SVMS 4pm
12/4 – Girls Basketball @ Lyman 10am
12/4 – Girls Basketball @ Mt. View 1pm
12/4 – Wrestling @ Jackson 9am
12/7 – Wrestling @ SVMS 3pm
12/10 – No School for students
12/11 – Girls Basketball @ Pinedale – A only Tournament 10am
12/11 – Wrestling @ Rock Springs 10am – Top 3
12/17 – No School for students 
12/20 – 12/22 – Boys Basketball Tryouts after school
12/22 – Combined Middle School/High School Choir Concert @ SVHS 7:30pm
12/23 – Early Release
12/24 – 1/2 – Winter Break
Stay Connected with SVMS
Like us on Facebook  – Star Valley Middle School @svmswarriors
Follow us on Instagram – starvalleymiddleschool
Visit our website – svms.lcsd2.org
*Changes to schedules and events at SVMS are posted on these sites regularly
Pennies for the Pantry!
SVMS is excited to be raising money for our Afton Food Bank during the month of December.  Bring any spare change into the office or library! Sierra Mitchell, director of the Afton Food Bank, explains what this money goes towards.
"This will benefit the children whose parents come and use the Afton Food Pantry. The holidays are a hard time for families financially. Every Christmas we try to include a stocking full of candy for every child and along with that a small toy. For the little kids we buy hot wheel cars or bubbles or coloring books. For older kids we buy candy or some small treat. All items are wrapped up and given out to the family when they receive their Christmas dinner. It's little things like a small toy that mean the most to a child. All coins will be used to make sure each child receives a small present on Christmas Day!"
SMALL coins can make a BIG Change! Who doesn't love a challenge, so it will be 7th vs. 8th Grade!
12 Days of Christmas
Dec. 6 – Day one: Free RIF
Dec 7 – Day two: Elf on the Shelf (if you find an elf, take it to the office and get your prize)
Dec 8 – Day three: PJ's (no hats, nothing inappropriate, normal dress code) 
Dec 9 – Day four: Food Bank (bring change if you want to….the class with the most money wins hot cocoa and donuts)
Dec 13 – Day five: Christmas Service (acts of kindness)
Dec 14 – Day six: Ugly Sweaters (normal dress code)
Dec 15 – Day seven: Minute to Win It
Dec 16 – Day eight – Crazy Stocking Day (crazy socks, Christmas socks)
Dec 20 – Day nine: Snowman/Sculpture (Depends on weather)
Dec 21 – Day ten: Movies (short Christmas movie in Stars class)
Dec 22 – Day eleven: Christmas Spirit (normal dress code)
Dec 23 – Day twelve: Dance (boys – collared shirt, girls – dresses/skirts or dress pants)
Boys Basketball Tryouts –
Tryouts will be held December 20 – December 22.  You must have a physical turned into the office before you can tryout.
Girls Basketball Schedule
Dec 1 – Soda Springs @ SVMS, 4:00pm
Dec 2 – 7th SVMS @ Jackson, 4:00pm
Dec 2 – 8th Jackson @ SVMS, 4:00pm
Dec 4 – SVMS @ Lyman, 10:00am
Dec 4 – SVMS @ Mt View, 1:00pm
Dec 11 – North West Tournament @ Pinedale, 10:00am – A only
Coaches: Joe Wetzel – Kalin Schwab – Allen Simpson
Dec 4 – Wrestling @ Jackson, 9am
Dec 7 – Wrestling @ Star Valley, 3pm
Dec 11 – Wrestling @ Rock Springs 10am (top 3 per weight)
Coaches: Joe Hale – Kevin Waldron – Hayden Heap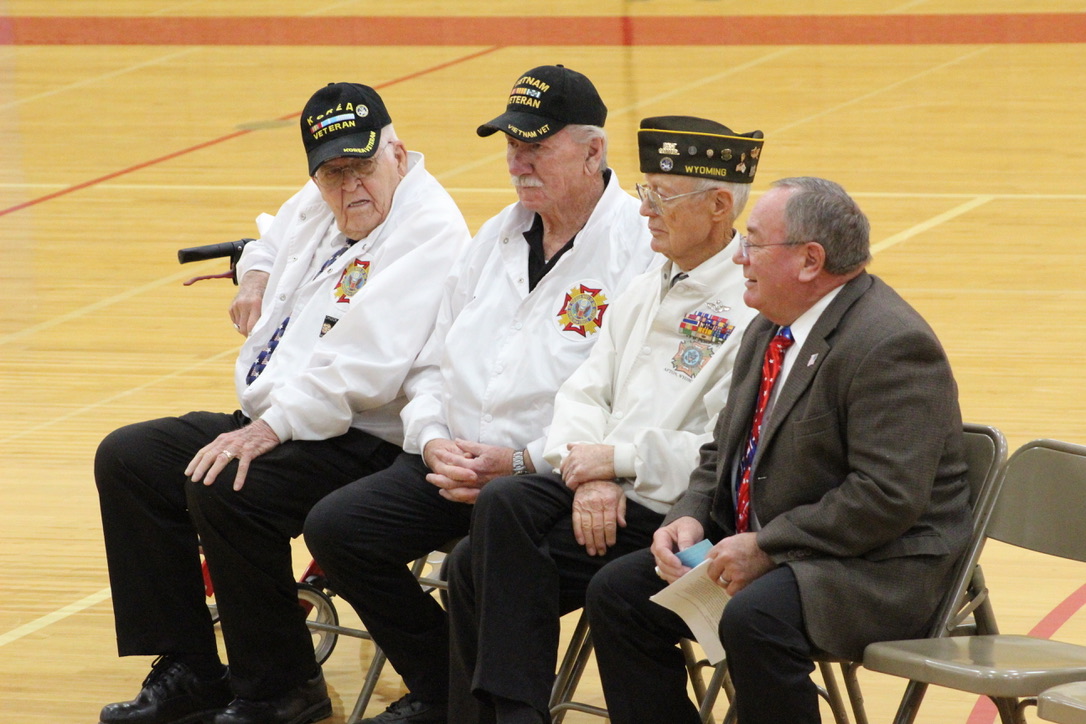 Semester one ends on December 23, 2021
Ski Trip Warrior Clan eligibility ends December 23rd. If your child needs to make up points, have them work with their Stars teachers now, before time runs out.
Yearbook – Yearbook – Yearbook!!
If you would like to purchase a yearbook for the 2021-2022 school year, please go to the parent portal on Infinite Campus and select SCHOOL STORE.  Click on SVMS Yearbook and put it in the cart.  If you have any questions, please call the office at 307-885-5208
Looking for hunting, fishing, and summer/fall activities.  Email pictures to:
National Junior Honor Society
Attention Parents: Applications for NJHS are available.  This is for both 7th and 8th graders. Please contact Mrs. Lewis with any questions.