December 2019 Newsletter
Boys Basketball Tryouts
Tryouts will be on December 16, 17 and 18
All participants must have a physical to participate in try outs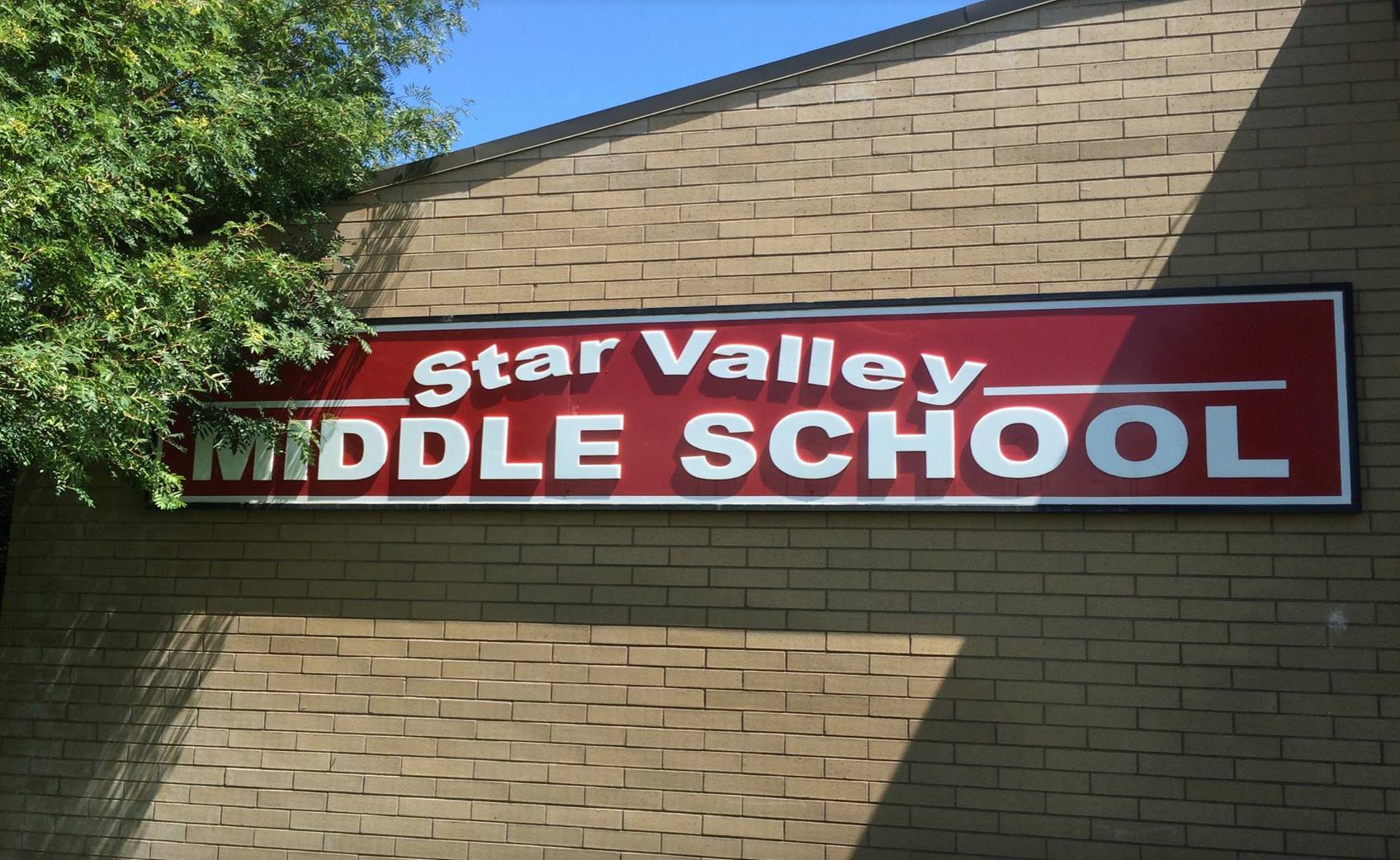 Important Dates & Upcoming Events
Dec 3 - Girls Bball w/Green River, 7th grade @ SVMS, 8th @ Green River - 4pm
Dec 5 - Senator Dockstader visits SVMS
Dec 7 - Girls Bball @ Lyman, 10am
              Girls Bball @ Mt. View, 1pm
              Wrestling @ Pinedale, 10am
Dec 10 - Girls Bball @ Montpelier, 4pm
Dec 12 - Wrestling @ SVMS, 2pm
Dec 13 - No school
Dec 14 - Girls Bball North/West Tournament @ Pinedale, 10am (A teams only)
Dec 16 - 18 - Boys Basketball Tryouts
Dec 19 - Choir Concert, 7pm @ SVHS - CANCELLED
Dec 23 thru Jan 1 - Holiday Break
What is Warrior Clan at SVMS?
A celebration of success for academics and citizenship
Students earn rewards for achieving high academics and displaying good citizenship. These activities happen on a quarterly basis. After the 1st quarter, students who qualified for warrior clan, enjoyed a day at the Pinedale Aquatic Center. Currently, students are working on earning a ski trip. The ski trip for 7th graders will be on February 13th and for 8th grade on February 19th. Future activities will include bowling and movie at Skyview Lanes and Cineplex and then the year will end with a raffle of various prizes. Work hard and earn big with Warrior Clan at SVMS!!!!


Semester 1 ends on December 20, 2019
Ski Trip Warrior Clan eligibility ends, December 20th. If your child needs to make up points, have them work with their Stars Teachers now, before time runs out.
Lost and Found  - Claim before Winter Break!!
SVMS has lost and found over flowing. If you suspect your child is missing something, this is a good place to start looking. The lost and found collection box will be emptied prior to dismissing for winter break (Dec 20th). Encourage your students to dig and find. Feel free to stop by the school and look yourself. All items not claimed prior to winter break will be donated and/or tossed.
Fun Stuff in December
As we head into December, the year 2019 comes to a close, the first semester of school ends and students are anxious for a holiday break. This year the student council has organized some December fun days to wind things up.
Tuesday, Dec 17 - PJ Day

Wednesday, Dec 18 - Ugly Sweater Day

Thursday, Dec 19 - Holiday Spirit Day

Friday, Dec 20 - Talent Assembly @ 8:30am

Friday, Dec 20 - Dance (Dress up day - nice dress)
YEARBOOK - Pictures Needed!
Email your child's summer/fall activity pictures to
gro.2dscl@bawhcs.nilak

- Looking for hunting, fishing, and summer activities. How about a picture with your pet...share the frame;)
National Junior Honor Society
Attention Parents: Applications for NJHS are available and should be coming home with students who qualify and are interested in being a part of this great service organization. Please watch for them and ask your student if they have one.  This is for both 7th and 8th graders. Please contact Mrs. Lewis with any questions.
Attention SVMS Wrestlers and Parents
SVMS will not be participating in the Top 3 Weight Class Tournament being held in Evanston on Dec 19th, as previously listed on the wresting schedule for this season.