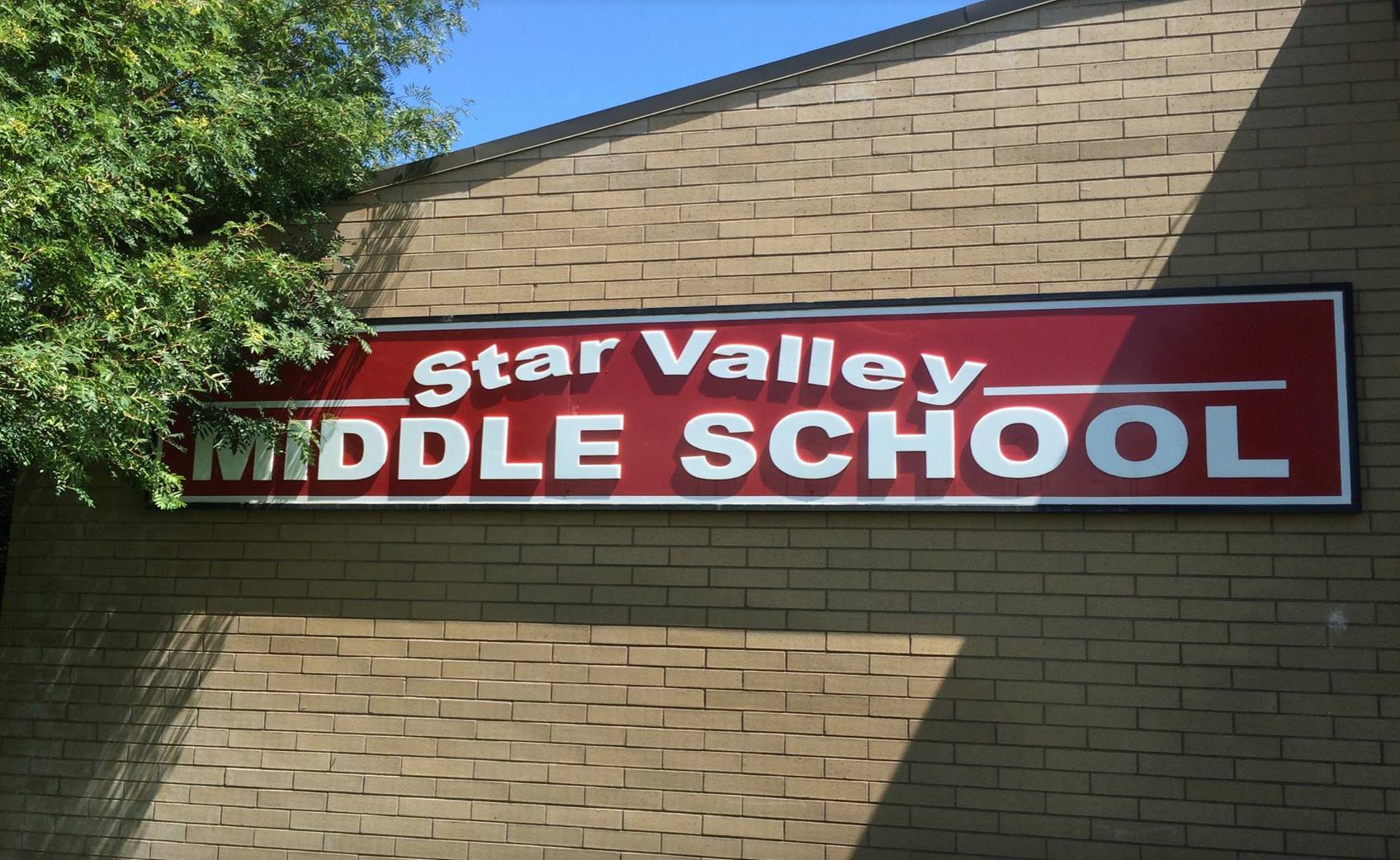 August 2022 Newsletter
Important Dates & Upcoming Events
8/17 – Back to School Night, 4pm – 7pm
8/22 – 1st Day of School
8/22 – Volleyball Tryouts
8/22 – 1st Practice Football/Cross Country
8/26 – No School
9/2 – No School
Stay Connected with SVMS
Like us on Facebook  – Star Valley Middle School @svmswarriors
Follow us on Instagram – starvalleymiddleschool
Visit our website – svms.lcsd2.org
*Changes to schedules and events at SVMS are posted on these sites regularly
Yearbook – Yearbook – Yearbook!!
If you would like to purchase a yearbook for the 2022-2023 school year, please go to the parent portal on Infinite Campus and select SCHOOL STORE.  Click on SVMS Yearbook and put it in the cart, or bring money to the office. You can purchase a yearbook from August 22nd through the end of April 2023.  If you have any questions, please call the office at 307-885-5208
Don't forget to send summer activity pictures to kalin.schwab@lcsd2.org
Back to School Night
Wednesday, August 17th 
4:00 pm – 7:00 pm
Concussion Screening for Fall Sports
Concussion screening for all 7th graders wanting to try out for volleyball or play football will be coming.  Please watch Instagram, Facebook and emails for upcoming dates and  information.  New 8th grade students wanting to try out for volleyball and play football will also need to complete a concussion screening.  All 8th graders who did the concussion screening last year will not need to do one this year (they will repeat the screening as 9th graders if they choose to try out for volleyball and play football).  Please be aware that this process will take approximately 30-45 minutes.  Those planning on running cross country will not need a concussion screening.  
All those wanting to participate in volleyball, cross country, or football will need a physical completed and turned in on or before the first day of practice which is the first day of school.
There will be a $20.00 sports fee for each individual sport played
Welcome Message by Mr. Burch
Greetings SVMS Families,
We are excited to get started with another great school year. Whether your child is new to SVMS or coming back for their second year, we want to ensure that they have a positive experience here at Star Valley Middle School. There are a few important steps that you and your child can take to help ensure a smooth start. First look at our website, https://svms.lcsd2.org/ here you can see important information like our school dress code and school supply list.
Next, a couple of important dates to remember. Wednesday, August 17th from 4:00 pm – 7:00 pm SVMS will be hosting our back-to-school night. We welcome all students to come to the middle school during that time. On that day you can pick up your schedule, get your locker and meet your teachers. The first day of school is Monday, Aug. 22nd. This is also the first day of practice for any student that wants to get involved in our fall sports, that includes Cross Country, Football and Volleyball.  Make sure that your student has a physical or they will not be able to try out for volleyball or start practice for football or cross country until one is turned into the office.
One last important step that you should take with your child is to ensure they know the town they live in or near and their physical address. This helps us if they are unsure of what bus to get on to get back home to you. In addition, take a moment to visit https://transportation.lcsd2.org/ here you can click on routes and see what bus your child rides to and from school. It is even a good idea to write your child's address and routes down somewhere where they can access it on that first day.
School is right around the corner; we hope these tips will help your child have an amazing start to the school year.
Best wishes,
Steve Burch, Principal SVMS
Sept 8 – Big Piney @ SVMS (B only), 4pm
Sept 8 – SVMS @ EMS (A only), 4:00 pm
Sept 13 – Jackson 7th @ SVMS, 4pm
Sept 13 – SVMS 8th @Jackson, 4pm
Sept 15 – SVMS 7th @ Green River, 3:30 pm
Sept 15- Green River 8th @ SVMS, 3:30
Sept 21 – SVMS 7th @ Cokeville, 4pm
Sept 24 – Rock Springs 8th @ SVMS, 10am
Sept 24- SVMS 7th @ Rock Springs, 10am
Sept 29 – SVMS B games @ Green River, 3:30pm
Oct 4 – SVMS @ DMS, 4pm
7th Coaches: Brian Nichols – Reed Pebbles – Kade Wilkes – Jeff Anderson
8th Coaches: Joe Hale – Kevin Waldron – Jeff Greenwood
Sept 8 – Rich @ SVMS, 6pm
Sept 9 – SVMS @ Green River, 3:30pm
Sept 13 – Cokeville @ SVMS, 4pm
Sept 17 – SVMS @ Jackson, 11am
Sept 22 – SVMS @ Jackson, 4pm
Sept 27 – SVMS @ Kemmerer, 4pm
Sept 29 – Pinedale @ SVMS, 4pm
Oct 1 – Volleyball @ Lyman, Mt. View,  10am
Oct 6 – SVMS @ Rich, 4pm
Oct 8 – Volleyball @ Pinedale, 9am
Coaches: Kalin Schwab – Makena Johnson – Melissa Hyde
Sept 3 – SVMS @ Soda Springs, 9am
Sept 9 – SVMS @ Rock Springs, 4pm
Sept 15 – Cross Country @ SVMS, 4pm
Sept 21 – Cross Country @ Lyman, 4pm
Sept 28 – SVMS @ Evanston, 4pm
Oct 1 – SVMS @ Jackson, 10am
Oct 6 – SVMS @ Fort Bridger, 4pm
Coaches: Joe Wetzel