March 2020 Newsletter
Track Practice starts March 23rd - Must have a physical for the 2019-2020 school year to practice!!!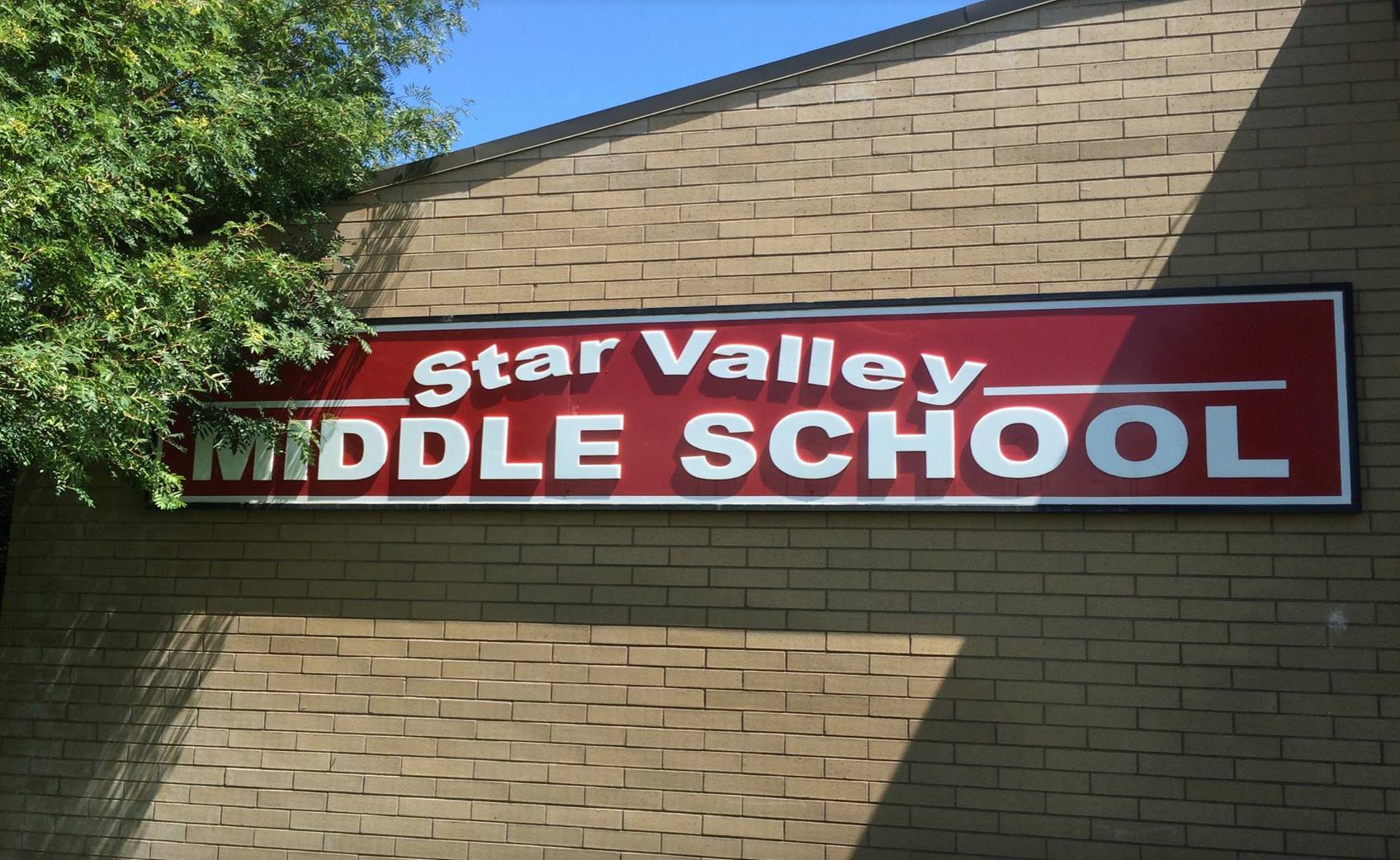 Important Dates & Upcoming Events
Mar 6 - No School for students/PD for teachers
Mar 7 - Robotics @ Kemmerer
Mar 8 - Daylight Savings Time Change
Mar 9 - Brave Cadettes Assembly, 1:10pm
Mar 10 - Faculty Meeting
Mar 11 - 8th Orchestra Stringfest @ Jackson
Mar 12 - 3rd Quarter Ends/Warrior Clan qualification
Mar 13 - No School
Mar 17 - Parent Teacher Conferences @ Thayne Elementary
Mar 18 - Parent Teacher Conferences @ SVMS
Mar 19 - Parent Advisory Committee Meeting @ 11am
Mar 23 - Track Practice Begins
Mar 23 - Mar 26 - SVHS registration for 8th graders
Mar 25 - Band/Orchestra Concert, 7pm @ SVHS
Mar 27 - Donut Social (No D's or F's)
Mar 30 - Apr 3 - Spring Break
CLASSY - not gone nor forgotten!!
The CLASSY program is still in full force at SVMS. CLASSY is a program focused on self-improvement and self-reflection. Students are encouraged to journal in their planners during STARS class. Not sure what it is? Ask to see your child's planner. C - Count Your Blessings, L - Look for the Good, A - Acts of Kindness, S - Service Projects, S - Self Motivation, and Y - You are Valued. This program is introduced at the beginning of each school year and referenced daily. Be CLASSY SVMS!


Parent Advisory Committee Meeting
SVMS will hold a Parent Advisory Committee Meeting on Thursday, March 19, at 11am. Agenda items include:
Report from Student Council
Backpacks & Cinch Sacks
Lockers & Locks
SVMS Digital Citizenship
SVMS Dress Code
How to bridge the gap between home and school (SVMS Planners)
Parent Feedback (your input is appreciated and welcomed)
If your child is currently attending or will be attending SVMS during the SY 2020-2021, come and participate!! This meeting will end no later than 12:15pm
Parent Teacher Conferences - Mar 17 and 18
Parent Teacher Conferences will be held on Tuesday and Wednesday, March 17 and 18. On Tuesday, SVMS will be at Thayne Elementary from 4:30pm-7pm and Wednesday they will be held at SVMS from 4pm-7pm. Hope to see you there.
Students Succeed at Science Fair
Mr. Burch, Principal at SVMS, had this to say about the students who participated in the Science Fair. "I would just say how impressed I am with our students. Having been a science teacher myself before becoming a principal, I know the amount of work that goes into submitting a project both for our students and for the teachers that guide them through the process. I think the science fair builds skills in our students that go far beyond the classroom and I would encourage all students to explore opportunities like the one provided by the science fair."
There were over 70 projects submitted with 89 participants. Teachers at SVMS who helped students prepare for the Science Fair included: Jeff Anderson, Crystal Engen and Adam Isaacson. SVMS did very well. Here are the results:
1st Place: Shaylah Frazier - How Different Colored Lights Affect a Spider Plants Growth (Plant Sciences Junior Division)
3rd Place: Damien Burgess - Plants Grow Under the Power of Different Colored Lights (Plant Sciences Junior Division)
1st Place: Keston Johnson - The Best Battery for the Buck (Chemistry/Energy: Chemical Junior Division)
1st Place: Charlotte Crook - The Bacterial Content in Milk (Biochemistry/Cellular & Molecular Biology/Bioinformatics/& Computational Biology Junior Division)
2nd Place: Maddie Strgar - Gum Flavor Longevity (Biochemistry/Cellular & Molecular Biology/Bioinformatics/& Computational Biology Junior Division)
1st Place: AJ Hale - Is Home Field Advantage a Real Thing (Mathematics Junior Division)
Excellence in Delivery: $50 - Shaylah Frazier and Maddie Strgar
Additional participants from SVMS included: Cooper McClure, Jase Burton, Kennadee Wheeler, Payzli Nield, Elizabeth Bates, Aiden DeCora, and Millie Hyde.
District and County Spelling Bee Results
February was a busy month for spelling. The District Spelling Bee was held during the first week of the month then the County Spelling Bee was held on February 26th. SVMS excelled with spellers in 2020.
District Bee Placings:
1st Place: Charlotte Crook, SVMS
2nd Place: Anna Altobell, SVMS
3rd Place: Archer Dugan, SVMS
Tied for 4th Place: Maggie Daniel, Anna Haderlie, and Makell Haderlie (all SVMS)
County Bee Placings:
1st Place: Charlotte Crook, SVMS
2nd Place: Anna Haderlie, SVMS
Yearbook Pictures
Parents and Students!!!! Do you have pictures that you would like in the yearbook? The deadline is soon...get them to Mr. Schwab immediately. Please send them to

gro.2dscl@bawhcs.nilak
Stay Connected with SVMS
Follow us on Facebook  - Star Valley Middle School @svmswarriors
Follow us on Instagram - starvalleymiddleschool
Visit our website - svms.lcsd2.org
*Changes to schedules and events at SVMS are posted on these sites regularly